Work and travel go hand in hand if you are a digital nomad. Even if your entourage thinks you spend your life lounging on a beach sipping margaritas, travelling as a digital nomad comes with challenges. Whether it's chasing quality wifi or doing Zoom meetings at night (long live the world of timezones!), you have to be prepared for any situation that could arise while you're on the road, including falling sick or getting into an accident.
One thing is for sure… you NEED travel insurance!
Why take out travel insurance when you're a digital nomad?
First things first, it can be costly to receive emergency care abroad. Basic travel insurance, also called emergency medical insurance, covers the cost of medical care abroad if you're unlucky and must go to a clinic or be hospitalized.
As a digital nomad, in your travel and living expenses plan, always keep a small portion of your budget to purchase travel insurance. It is a small amount that will give you peace of mind and ensure that all your savings will not disappear in smoke if something happens to you while travelling.
Are you a part-time or full-time digital nomad?
This question is a starting point for choosing the right digital nomad travel insurance. Your options will depend on how much time you spend abroad and how often you return to your home province.
For the part-time digital nomad
Consider an annual multi-trip policy if you are a part-time digital nomad (meaning you frequently return to your home province) and travel only for a few days or weeks each time.
The concept of multi-trip annual insurance may seem confusing at first, but the important thing to remember is that it is NOT a 365-Day policy. A multi-trip annual insurance policy covers you for medical problems or issues for several trips in a year.
Depending on your travel style and future plans, with soNomad, you can choose from the following trip durations:
7 days
15 days
30 days
45 days
The idea is to choose one option that will cover most of your trips abroad based on how many days are included in each trip.
Here is a concrete example to give you a better idea:
I have a 30-day multi-trip annual insurance plan that costs me $90 (yes, that is very cheap)! Meaning that for a year, all my trips of 30 days (or less) are covered, and I don't even have to inform the insurance company of my next trip.
If I want to stay longer, let's say 40 days in Guatemala (30 days of work, 10 days of tan improvement at the beach): I call to extend my insurance for another 10 days and just pay for that portion. It's a thrifty deal for my wallet!
For the full-time digital nomad
If you are almost always abroad (lucky you!) and do not return to your home province often, you may lose your eligibility for public health insurance. In Québec, this would be provided by the Régie de l'assurance maladie du Québec (RAMQ). Important to note: while every province has its own rules, residents of Quebec can be abroad for up to 183 days per year.
The question to ask yourself as a digital nomad is: Will you spend more than six months outside of your home province during the same calendar year (January 1 to December 31)?
Nomadic tip: It's not widely known, but some provinces offer exceptions when you travel for longer periods of time. For example, once every 7 years, you can be away from Québec for 183 days or more during the calendar year (January 1 to December 31) without losing your healthcare coverage. This 7-year provision is authorized for personal reasons, aka travels of any kind. You will then have to wait six years before you can apply for this exemption again. Visit the RAMQ website for more details.
The RAMQ recommends that you purchase travel insurance: "We recommend that you purchase travel insurance. Health services covered outside Quebec are generally partially reimbursed by the health insurance plan. Travel insurance allows you to cover the portion not reimbursed by the RAMQ." In other words, make sure you're covered, or it may cost you!
How to buy digital nomad travel insurance?
Buying travel insurance is quick and easy with the right company. With soNomad, you can complete a form online or call 1-877-220-9092.
As soon as you've provided your travel dates, intended countries, and answered a few health questions, you can complete your purchase and be ready to hit the road!
Nomad tip: always buy your travel insurance before you leave. If you are still figuring out the total duration of your trip, you can take out your travel insurance, say for a few weeks and put a reminder using an app on your phone to extend before the expiration date. Repeat after me: renew before the expiration date!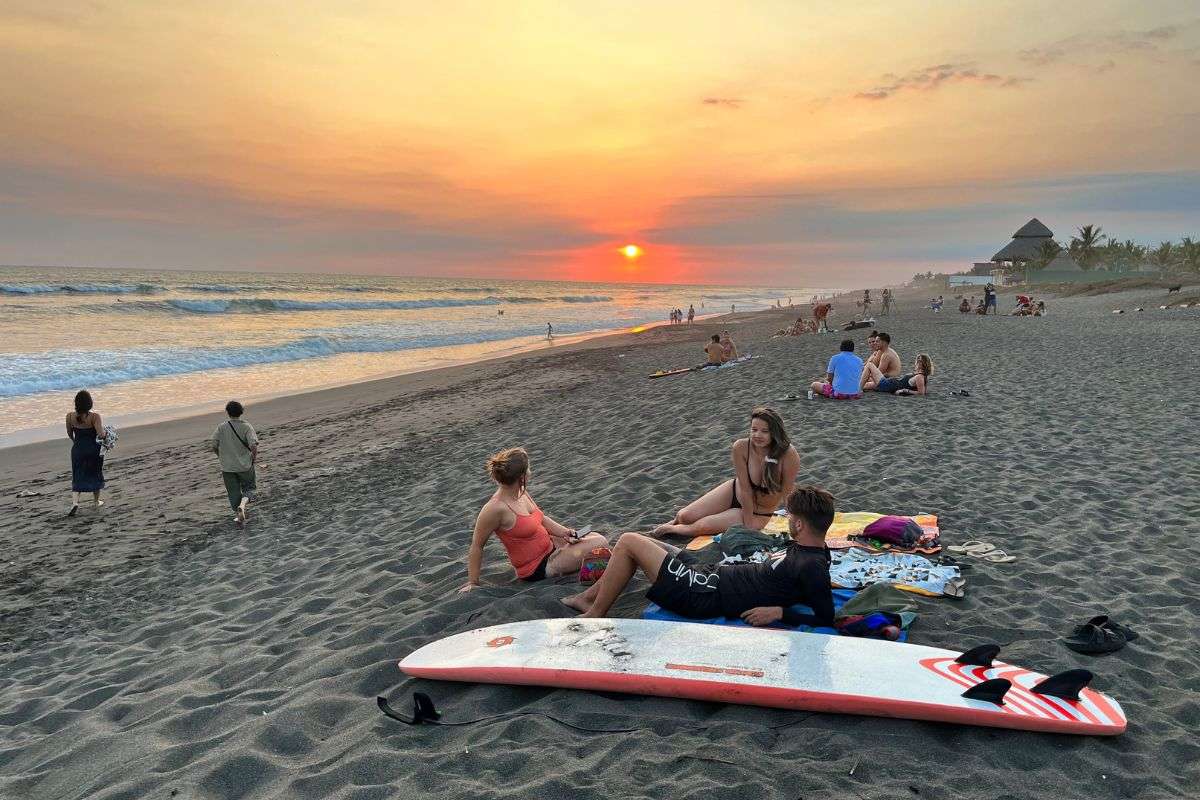 How do I extend my digital nomad travel insurance?
Your digital nomad lifestyle allows you to change your plans according to your mood (or who you meet).
Regardless, you should always extend your travel insurance before it runs out. To do so, an email or a call is enough to prolong your insurance. It's straightforward and oh-so-necessary!
Add this to your digital nomad checklist!
Getting travel insurance as a digital nomad is an essential item on your pre-departure to-do list and can save your life and wallet! You will see that finding the right digital nomad travel insurance is not complicated. Better safe than sorry.
Discuss your digital nomad travel insurance with soNomad
Do not hesitate to send us your questions, and we will refer you to the right person!
Nomad Junkies' founders are proud to be ambassadors for soNomad and on a mission to reduce travel insurance costs for all!
Related Travel Insurance Articles: