If your budget is as tight as a pair of skinny jeans, you're in for a treat with this list of the ultimate, cost-savvy backpacking destinations in 2024! By staying in hostels, enjoying street food, and catching rides on the local transit, you can make your way through these destinations for as low as $40 to $60 a day.
Whether you're a seasoned backpacking pro or just itching to take your first leap into the world of backpacking, this guide is for you!
We've been around the world, to over 70 countries, to unearth the 20 most far-out destinations waiting for you in 2024. Get ready to go on wild adventures, soak up captivating cultures, and create memories that won't leave you completely broke.
Dust off that backpack, fire up your HostelWorld app, and start booking your way for a journey that promises to be nothing short of epic. Oh, remember to grab yourself some backpacker travel insurance with soNomad before you hit the road. The world's your stage and your adventure starts right here!
Part 1 | ASIA: Best backpacker destinations for 2024
Hoi An, Vietnam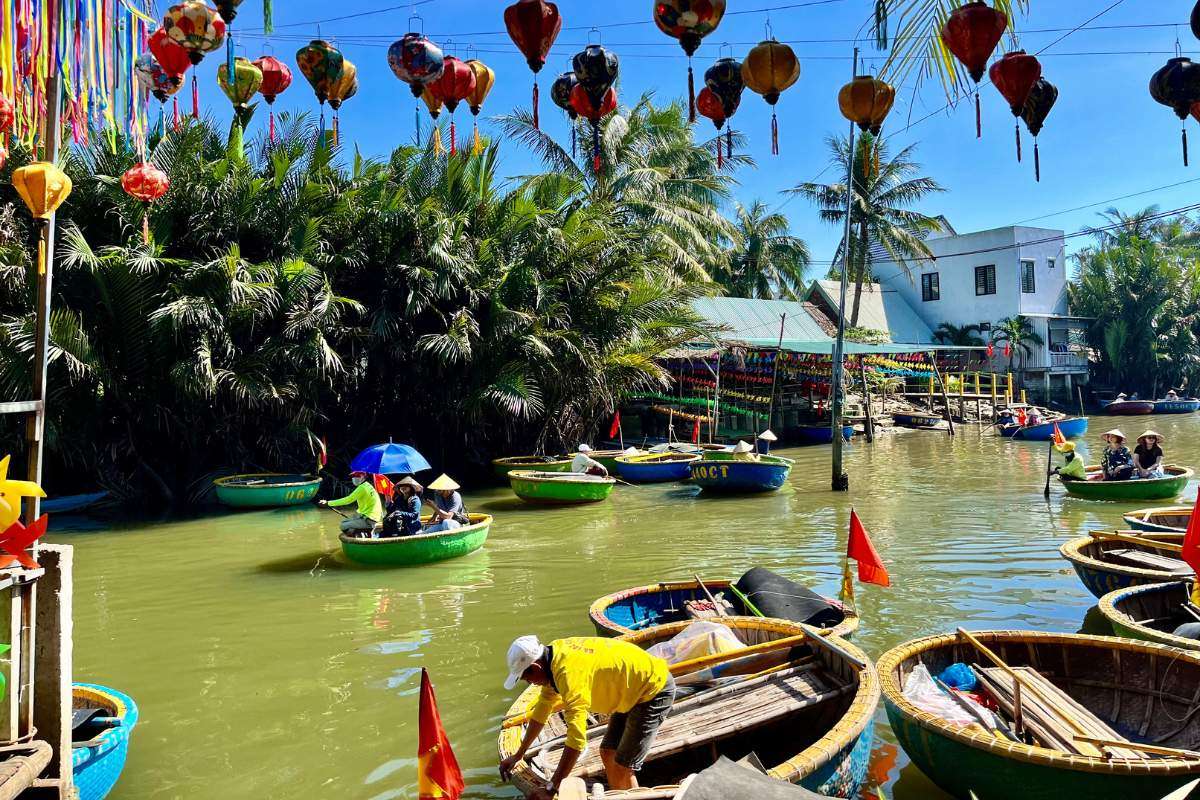 Ever fancied strolling through a town where time's done the electric slide? Welcome to Hoi An, Vietnam's hidden treasure trove that'll make your dollar go further. With its ancient streets lit up with tons of lanterns, sandy beaches that scream relaxation, and a menu of mouthwatering Vietnamese street food, every corner dishes out a new adventure.
To give you a taste of its affordability, you can snag a mega suite with a private balcony overlooking the pool for just $40 a day.
A hostel bunk will set you back a mere $8, while a full-blown feast will have you dancing for joy at $4 to $5. Want to treat yourself to an hour of relaxation? It's only $15. And as for a beer, well, that's pocket change at just $1.
And hey, don't forget to hop on a bamboo basket boat, a totally unique and pocket-friendly experience (for around $10). In 2024, this historic city is a blank canvas just waiting for you to splash it with new memories.
Siquijor, Philippines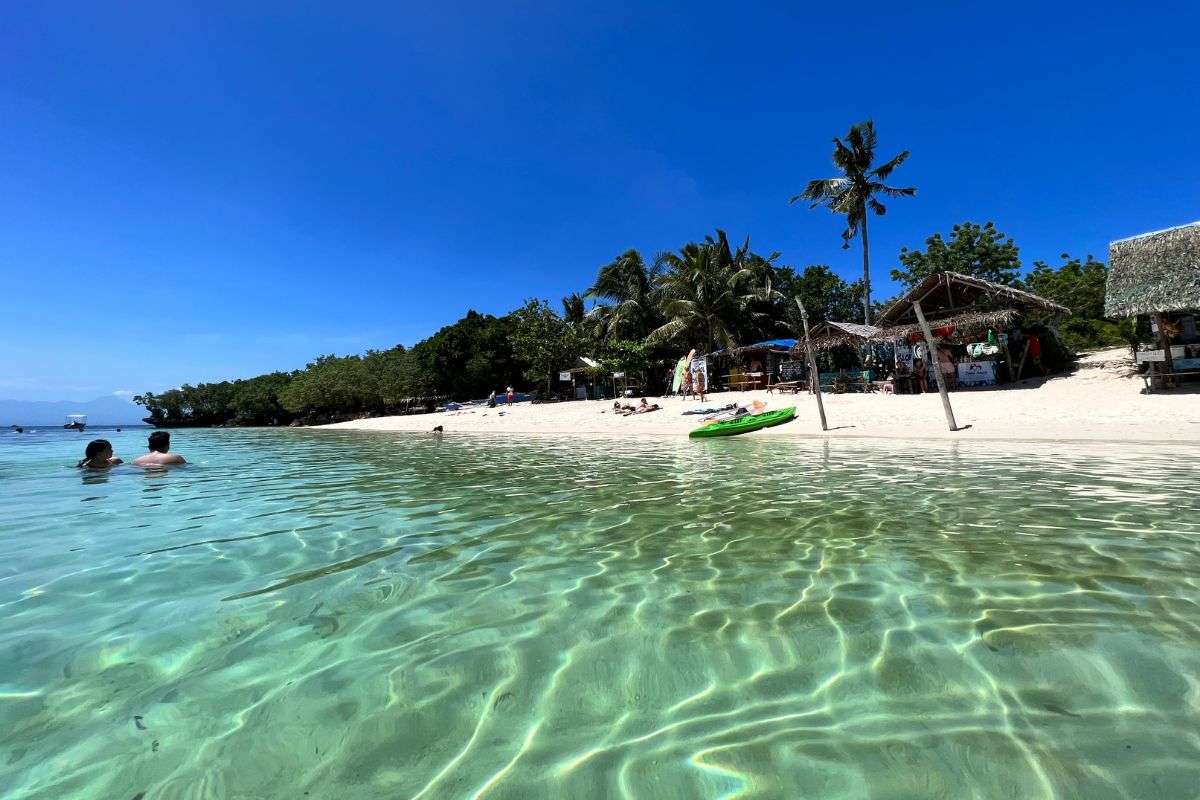 If your idea of paradise is an off-the-beaten-path, tropical wonderland, Siquijor in the Philippines is your backstage pass for 2024. Think white sandy beaches, cliff dives that'll leave you breathless, and waterfalls that feel straight out of a fairy tale.
This little-known gem comes with a bonus: budget-friendly diving right from the shore, thanks to its marine sanctuaries and epic coral reefs. Soak up the laid-back island vibes while exploring underwater wonders.
Score a private bungalow starting at just $24 a night, or opt for the dorm experience for about $10 a night.
Meals are wallet-friendly, running between $4 and $5, with some tasty health-conscious options, like Luka Loco for Insta-worthy smoothie bowls and Roch Cuisine, where you'll find tables set up every evening on the side of the road, serving up the tastiest food on the island.
Koh Rong Samloem, Cambodia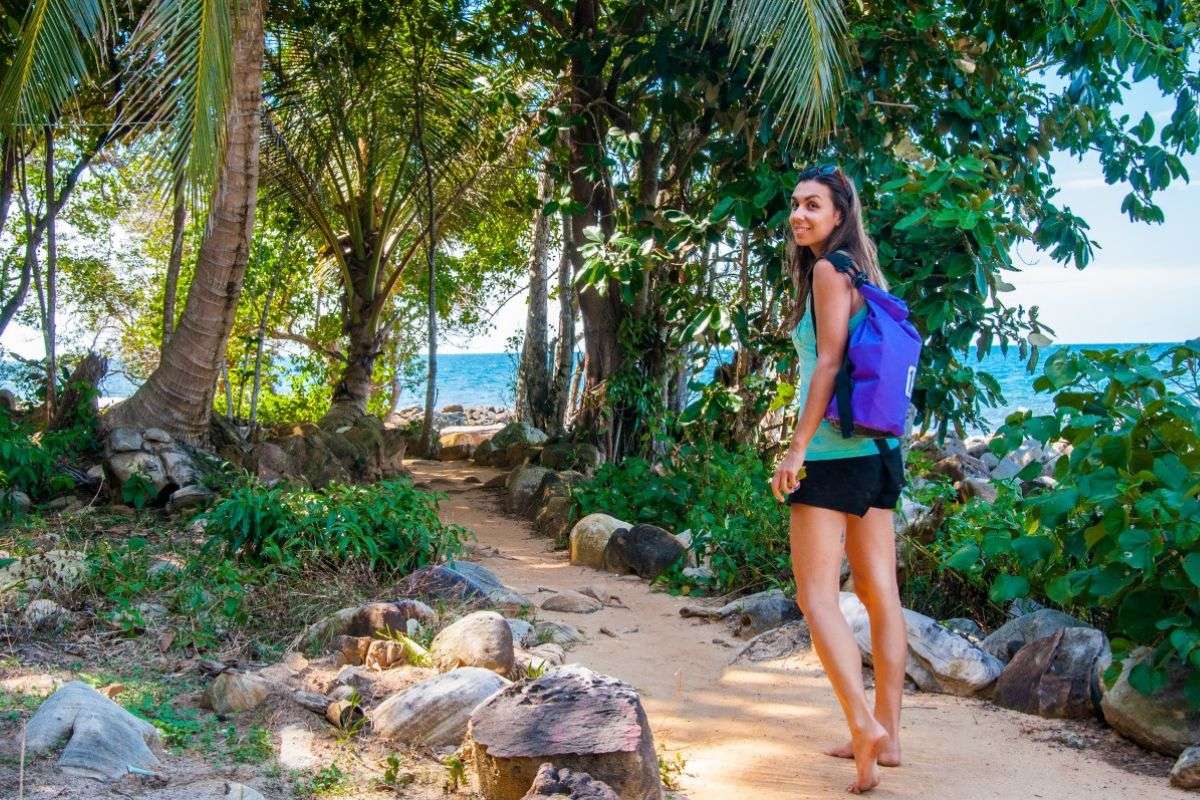 Whether you're after an unspoiled island for some R&R or ready to plunge headfirst into the beach vibe, Koh Rong Samloem is the place to be in Cambodia.
Immerse yourself in unforgettable underwater escapades, witness sunsets that belong on a postcard, and bask under a star-studded sky in charming rustic bungalows.
At night, watch the ocean's magical glow of the bioluminescent plankton, a natural wonder best experienced on one of the many boat trips.
Among the handful of hostels on the island, you can get a dorm bed for a rockin' $10 a night or splurge for a private beach shack starting at $28.
Part 2 | LATIN AMERICA: The hottest backpacking destinations in 2024
Medellín, Colombia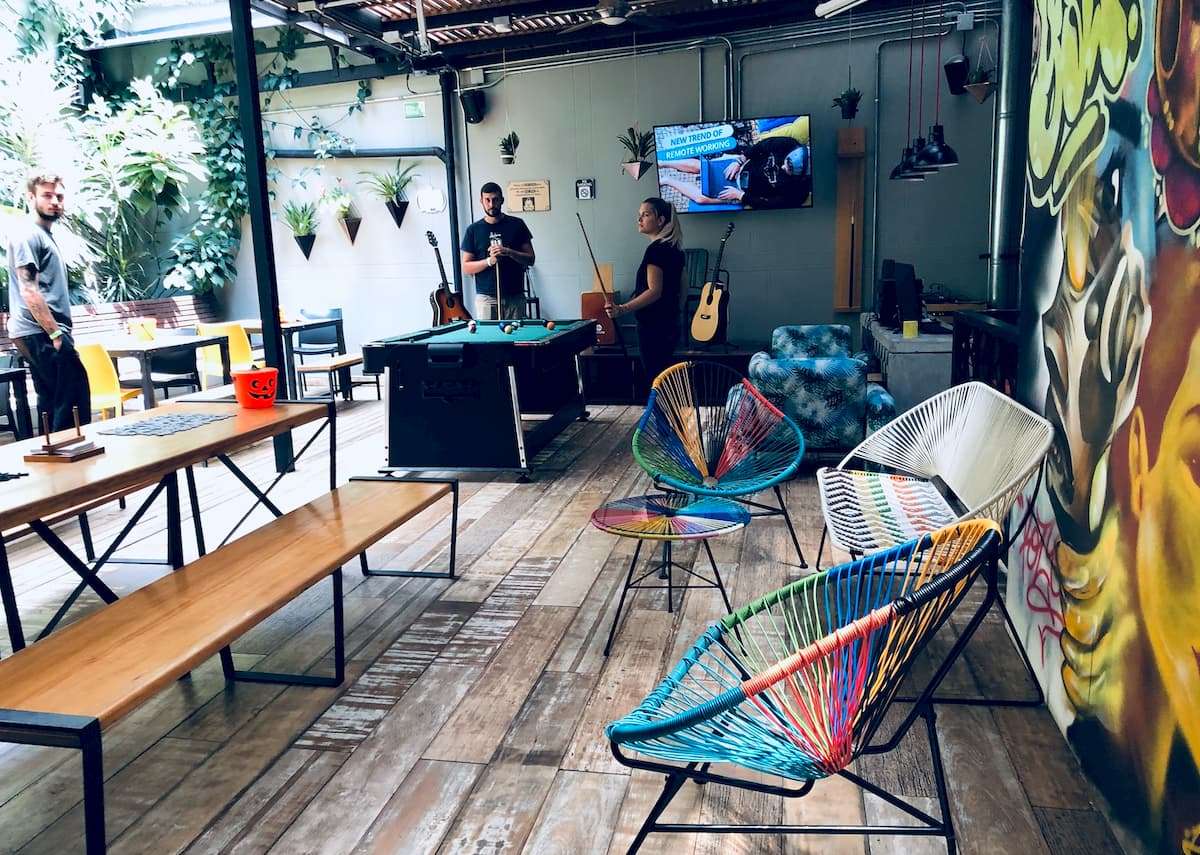 Get ready to be swept off your feet by Medellín in Colombia, where spring is eternal, and the year is 2024.
Visit the lively Comuna 13, indulge in the yummy world of Colombian cuisine, and hitch a cable car ride for a jaw-dropping view of the valley.
Hostels here aren't just a place to crash; they're modern oases of cool. Imagine snagging a dorm bed for $25 or kicking back in a private room for $80.
Oh, and here's the cherry on top: most hostels sport rooftops with killer views, perfect for sipping an Aguardiente Sour while soaking in the city's vibes.
And hey, if you're feeling adventurous, don't pass up the chance to paraglide over the city—it's a $65 adrenaline-pumping memory worth every penny.
Puerto Escondido, Mexico
Bienvenido to the laid-back surfers' paradise of Puerto Escondido, perched on Mexico's Pacific coast in Oaxaca state.
It's where you can ride the waves, no matter your level of surf stoke. And when you're not hanging ten, you can chase whales, reel in some big fish or just soak up the chill vibe.
This place is easy on the wallet. Find yourself a cozy hostel room for $55 a night or opt for a dorm bed starting at $18.
The food? Well, it's not just affordable; it's a culinary adventure. Swing by the trendy bars and restaurants of La Punta for "happy hour" delights that'll make your taste buds sing.
Huacachina, Peru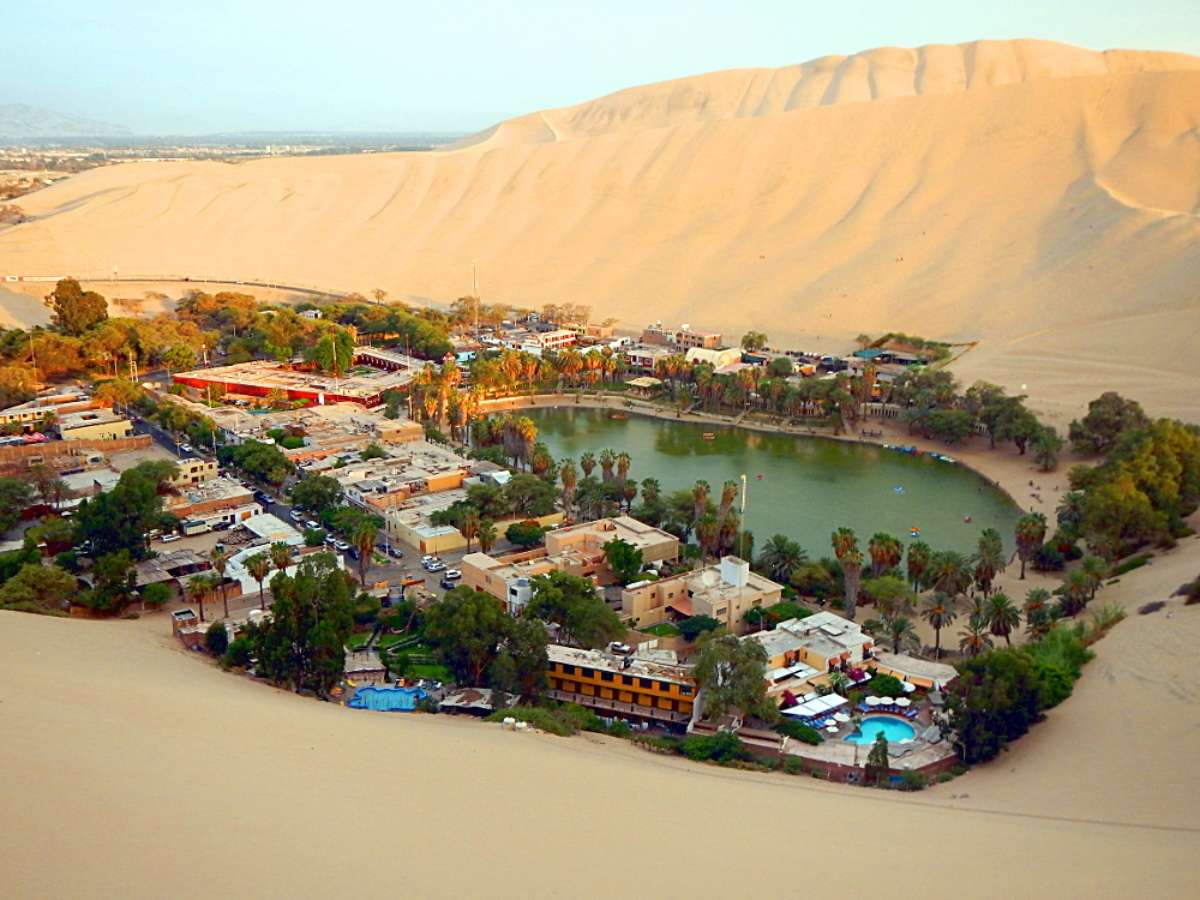 If you've ever daydreamed about snoozing in an oasis smack in the middle of the desert, Huacachina is your dream come true.
Slide down towering sand dunes, give sandboarding a whirl, and witness spellbinding sunsets that'll make your Instagram followers green with envy.
Crash at an oasis-view dorm for as low as $11 a night, or enjoy a private room from $45.
Here's a tip: relishing the local flavours is a must, and those beef heart skewers are your ticket to an unforgettable culinary experience!
Montañita, Ecuador
Dive headfirst into a non-stop fiesta in Montañita, Ecuador. Sun-soaked beaches, epic surf breaks, all-night parties, and a carefree, bohemian vibe make it the ultimate destination for unforgettable adventures.
It's the place where party animals and surf bums unite, and you'll meet fellow travellers by the truckload.
Back in the '60s, Montañita was a magnet for free-spirited hippies, and that groovy reggae spirit still hangs in the air.
Don't miss the legendary Cocktail Street with the iconic "I love Montañita" sign, an alley packed with funky bars dishing out budget-friendly cocktails, each with its own jam. Find a dorm bed for a mere $6 and private rooms starting at $20.
Nomad's Pro Tip: For a more tranquil escape, hop over to Ayampe/Las Tunas, and crash at Onda Hostel, run by some friendly Canadians.
Laguna Apoyo, Nicaragua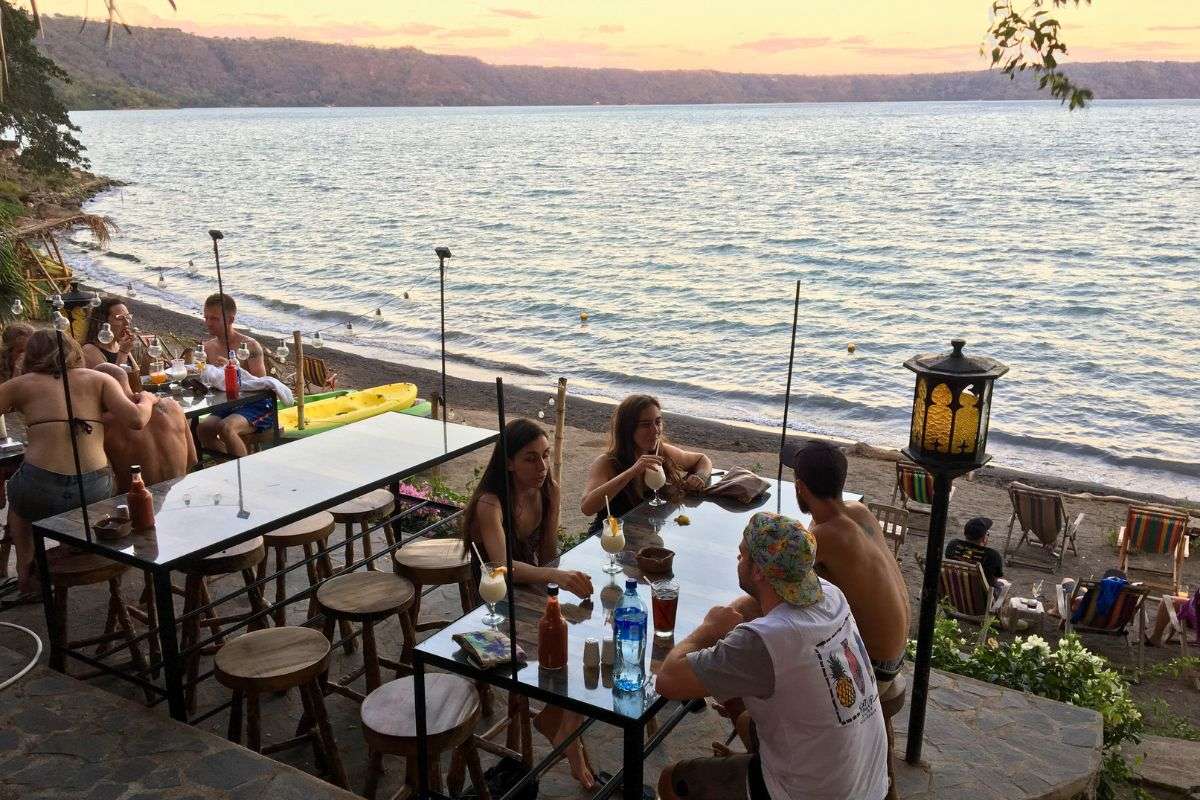 Picture yourself unwinding in a freshwater lagoon embraced by majestic volcanoes. In 2024, Laguna Apoyo in Nicaragua is your peaceful paradise to discover.
It's all about kayaking, leisurely swims, and bird-watching in this hidden gem, far from the maddening crowds of San Juan.
Your lakeside hostel comes with a beach and heart-stopping sunsets, with dorms from $20 and private rooms from $60.
Part 3 | EUROPE: Budget backpackers bliss for 2024
Ericeira, Portugal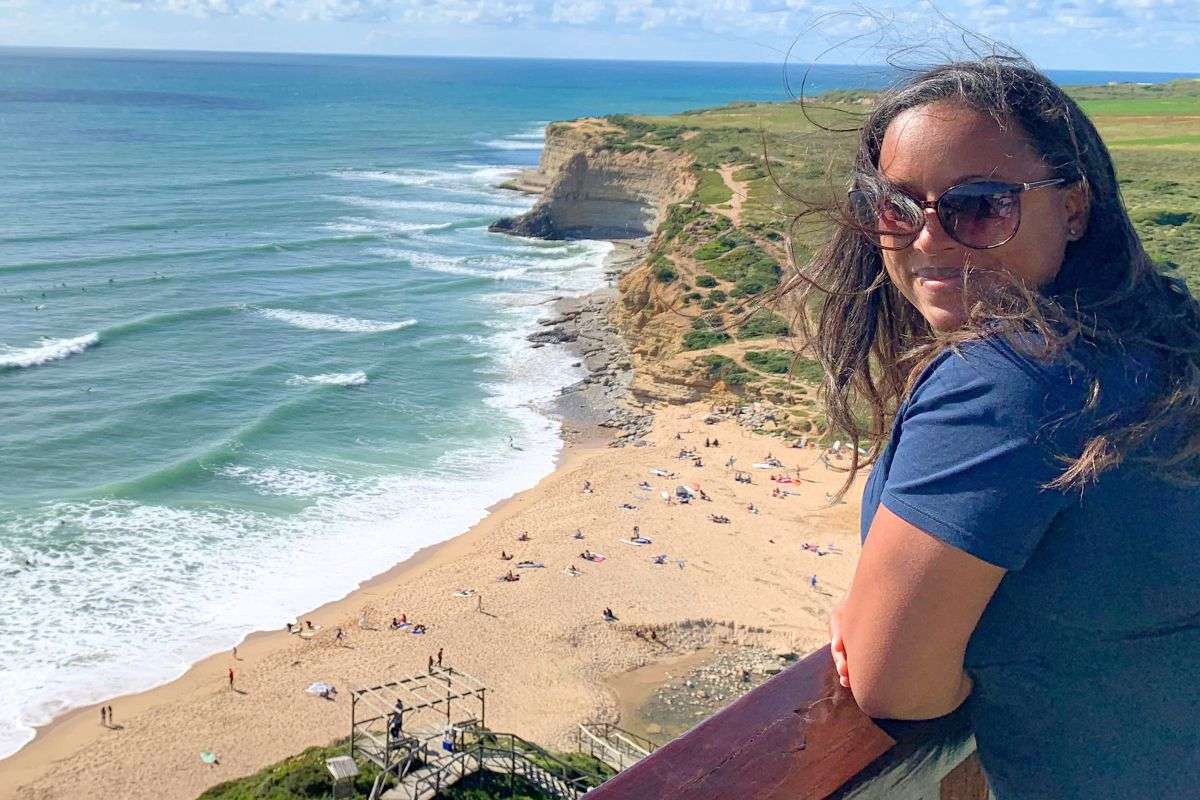 Ride the wave of Portugal's latest gem in 2024 – Ericeira! It's the perfect time to step into this paradise, where an authentic experience collides with epic surf, picturesque beaches, and delicious local cuisine.
Don't forget to try "Polvo Grelhado" (grilled octopus) for an authentic taste of the local flavours.
Just a stone's throw from Lisbon, this town rocks hostels with dorms from $25 and private rooms starting at $57 and up. You're in for a love affair with endless beaches and that laid-back atmosphere.
Stroll through the historic centre of Ericeira, adorned with blue and white buildings, quirky indie shops, hip bars, and a colourful mix of fishermen, surfers, and yogis.
Skopje, Macédoine du Nord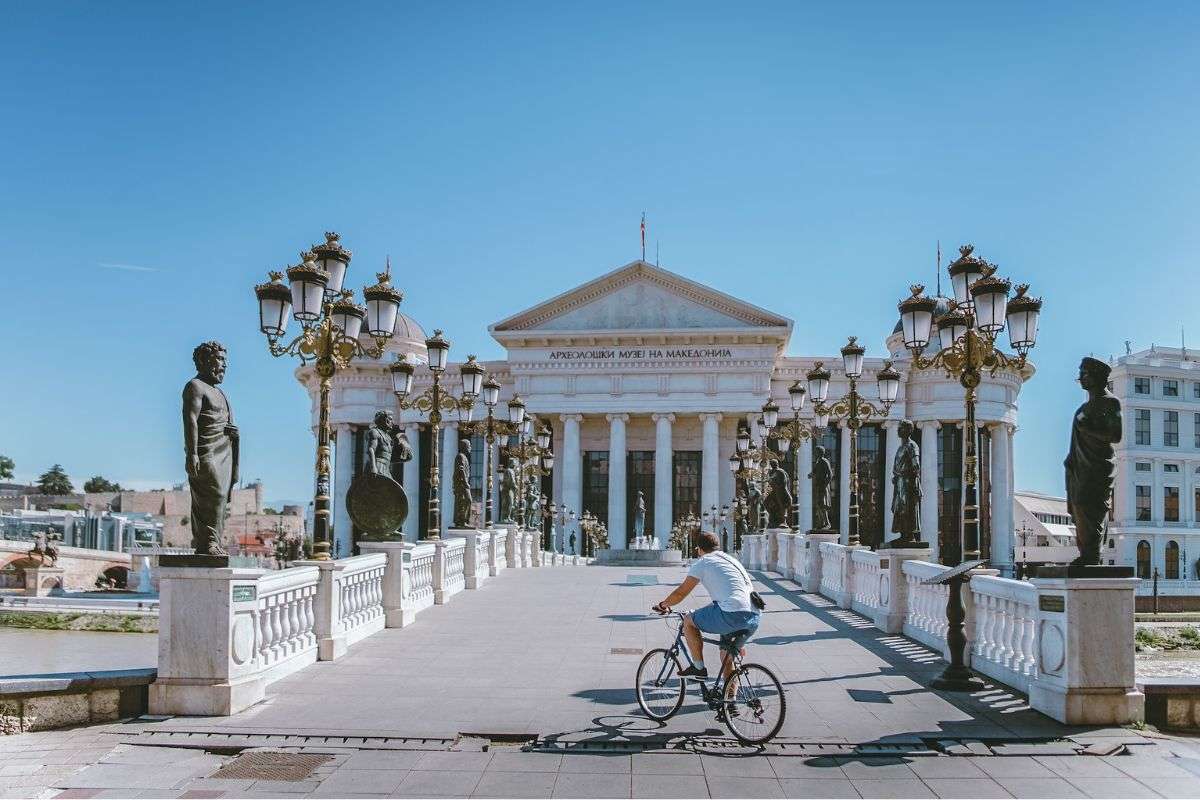 Brace yourself for an eyeful of extravagance, majestic bridges, and a cultural carnival in Skopje, North Macedonia. In 2024, this city invites you to soak in its unique charm, a perfect blend of past and present.
Explore the neoclassical architecture and dive into the city's thriving art scene—all while staying true to your backpacker budget.
You can crash in a dorm for as low as $14 a night or upgrade to a private room from $34 and up!
Sarajevo, Bosnie-Herzégovine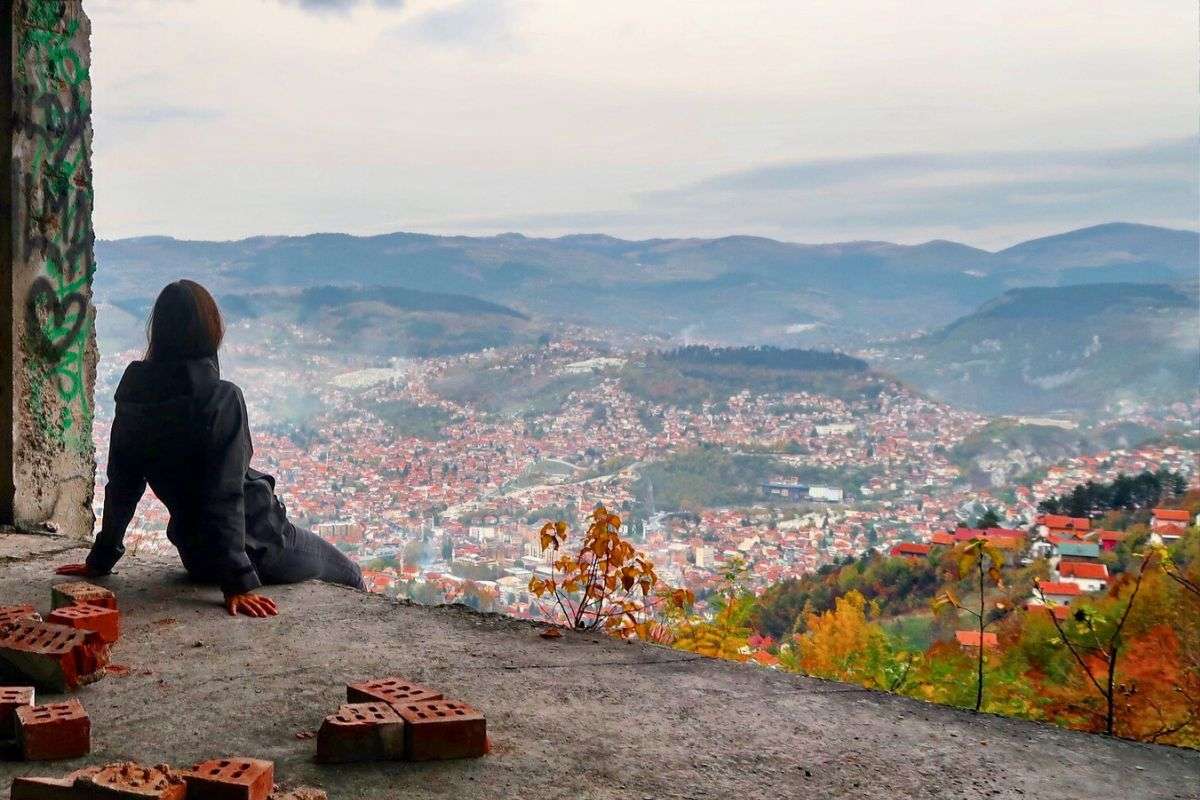 Welcome to Sarajevo, where ancient alleyways bear witness to a tumultuous past. You'll groove to the rock music echoing through the city's lively cafes.
Explore the old town's narrow lanes, savour local delights like "cevapi," and uncover the scars of war while celebrating the city's resilience.
Make sure not to miss a guided tour of the Sarajevo Tunnel, an impressive relic from the Bosnian War, which played a vital role in the city's survival. You can also visit Sarajevo's Olympic sites, reminders of the 1984 Winter Olympics that left an indelible mark on the city.
There's an abundance of hostels starting at $17 a night in dorms and from $34 in private rooms.
Alicante, Spain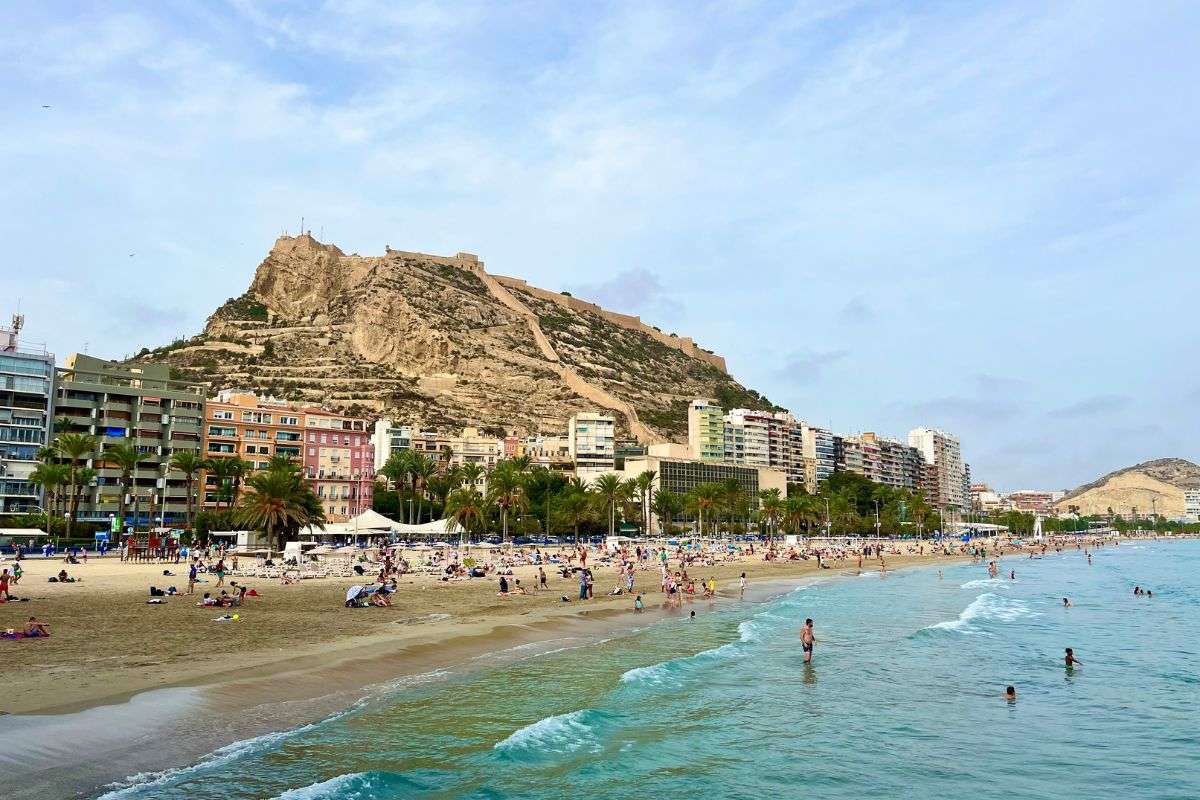 Alicante is the perfect fusion of beaches, culture, and Spanish fiestas.
Hike up to the Santa Barbara Castle, indulge in incredible tapas, and dance till dawn in local nightclubs. Hostel vibes start at $28 per night in a dorm or $80 in a private room.
Bansko, Bulgaria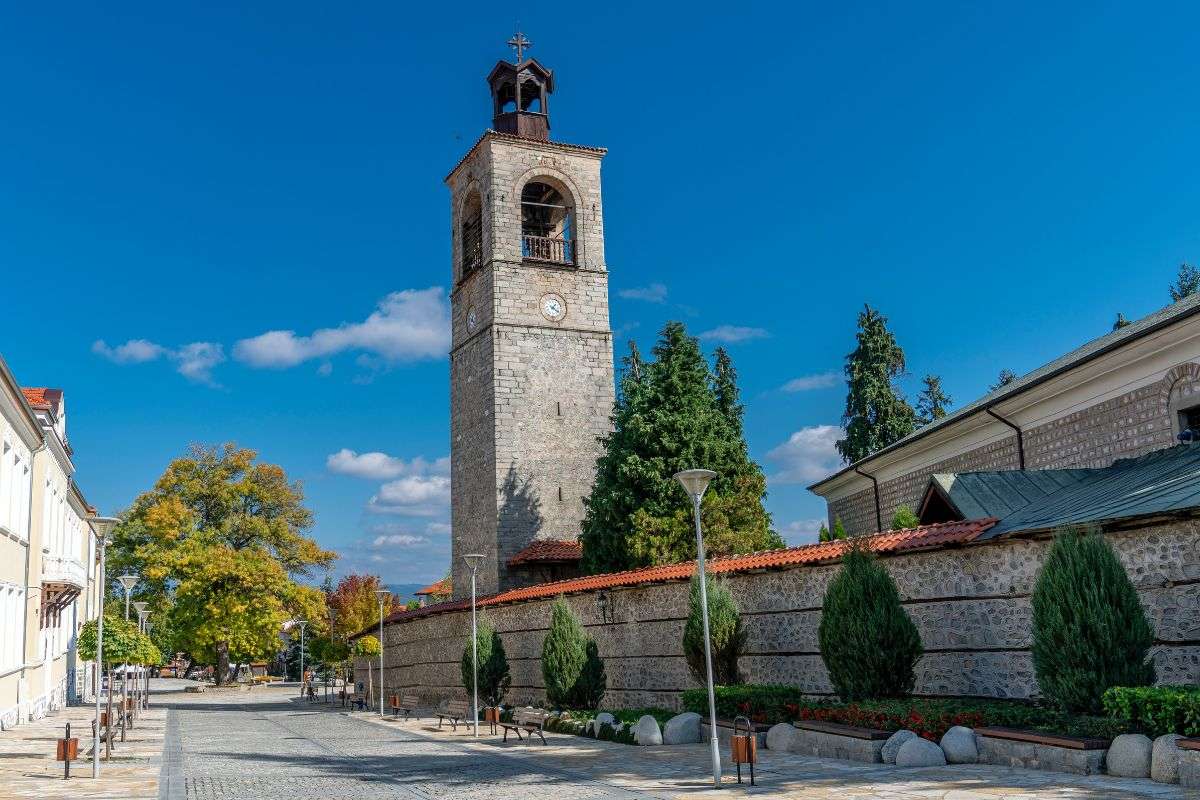 If you're craving mountains and history, Bansko, the jewel of the Bulgarian peaks, is the place to be. Explore epic hiking trails, learn about the unique history of that destination, and savour delicious Bulgarian cuisine while keeping your backpacker budget intact.
It's primarily a winter ski destination, but it's a year-round adventure wonderland!
You can bunk up in a hostel starting at $22 a night in a dorm or $29 a night in a private room.
Zabljak, Montenegro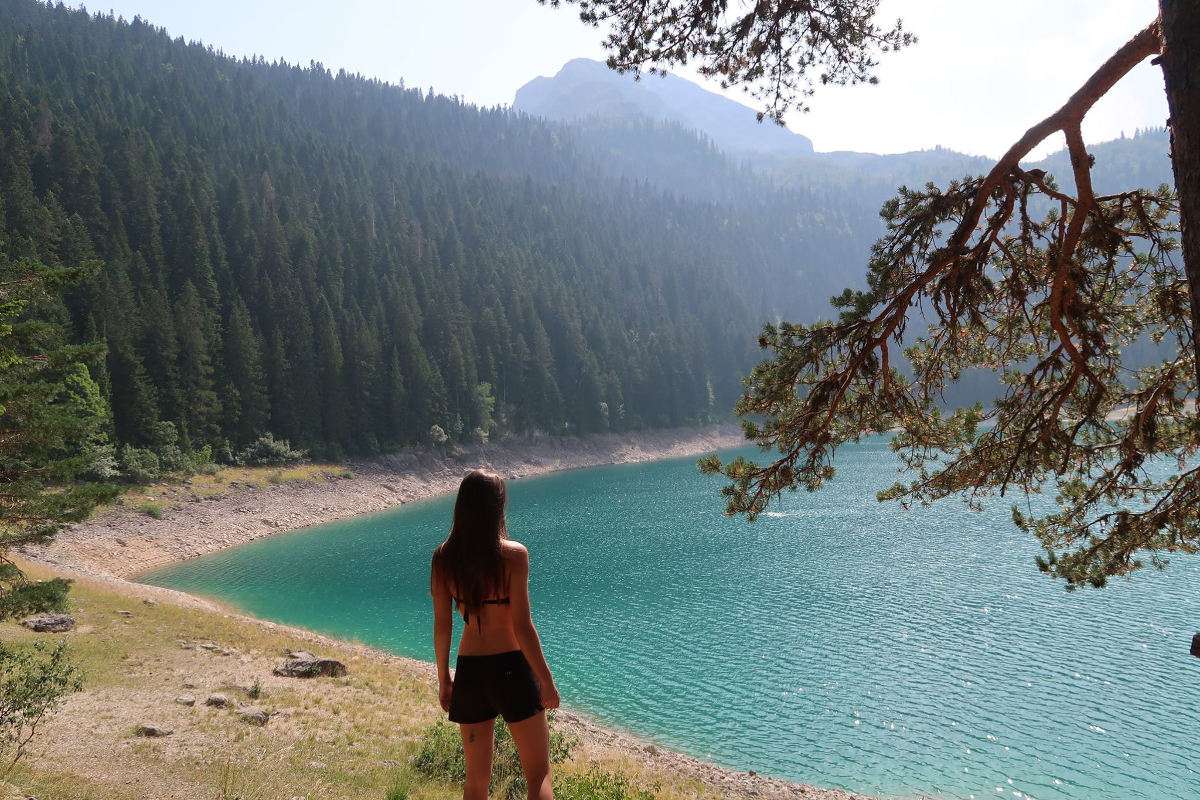 Get set for a land of giants in Montenegro in 2024. Skip the crowds at beach resorts and head to Zabljak, nestled at the foot of the UNESCO-listed Durmitor National Park.
With loads of breathtaking hikes to choose from, make sure to cool off for a refreshing swim in a crystal-clear lake.
Opt for a mountain hostel where you can score a private room starting at $36 a night and a dorm bed from $17.
Shköder, Albania
As Albania rises in popularity, it's often for its beach resorts and sandy shores. Let's wander off the beaten path and head to Shkodër, this charming city brimming with Ottoman relics and offering fabulous, budget-friendly dining experiences.
You can shack up in Shkodër's hostels starting at $14 a night in dorms and from $39 in private rooms.
It's also the perfect jumping-off point for a multi-day trek in the Albanian Alps (also known as the Accursed Mountains).
Part 4 | AFRICA: Top backpacker places for 2024
Kigali, Rwanda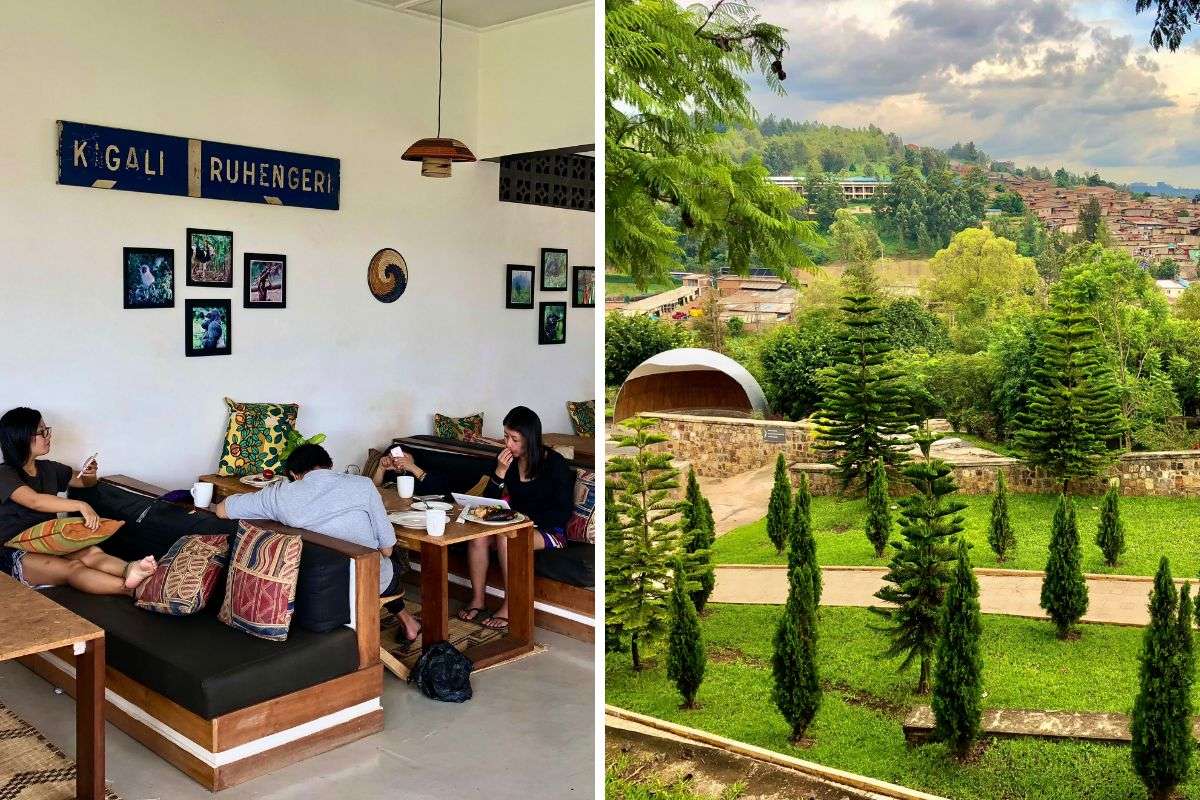 Be inspired by the resilience and rebirth of Kigali, the capital of Rwanda. In 2024, discover the city's poignant history, vibrant culture, and the Kigali Genocide Memorial, a place of remembrance dedicated to the victims, telling a story of transformation and hope.
The city is easy to explore on foot and is incredibly safe.
Check out the hostel scene, with options from $17 per night in a dorm or from $28 for a private room.
Stonetown, Zanzibar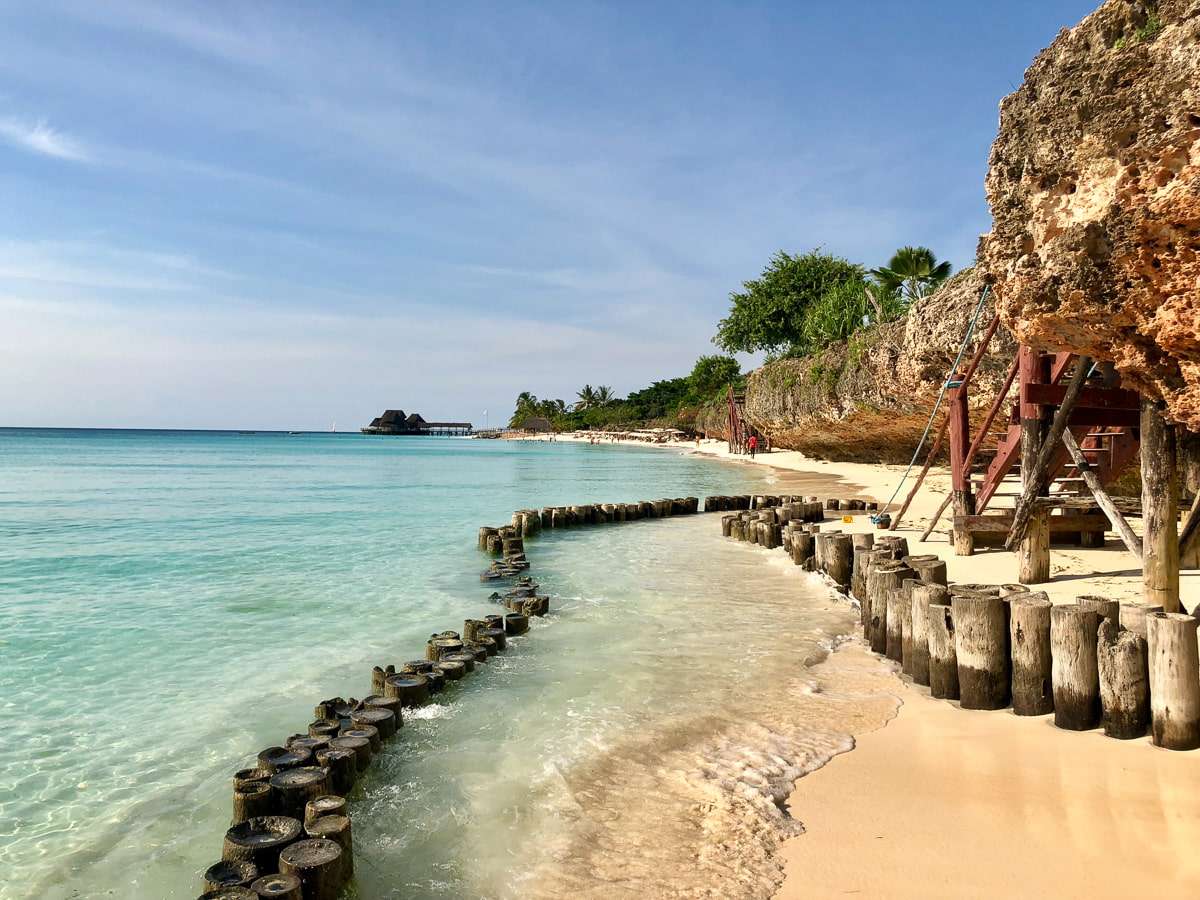 While Zanzibar beckons with its crystal-clear beaches, don't miss out on exploring the historic city of Stonetown in Zanzibar, Tanzania.
Zanzibar's old town is a captivating cultural mosaic. Roam its narrow alleys, savour local spices, and plunge into the turquoise waters of the Indian Ocean.
For your accommodation, you can choose a hostel from $15 in a dorm or from $46 for a private room. And for a taste of affordable delight, head to the night market in the evening to sample a variety of local treats.
Marrakech, Morocco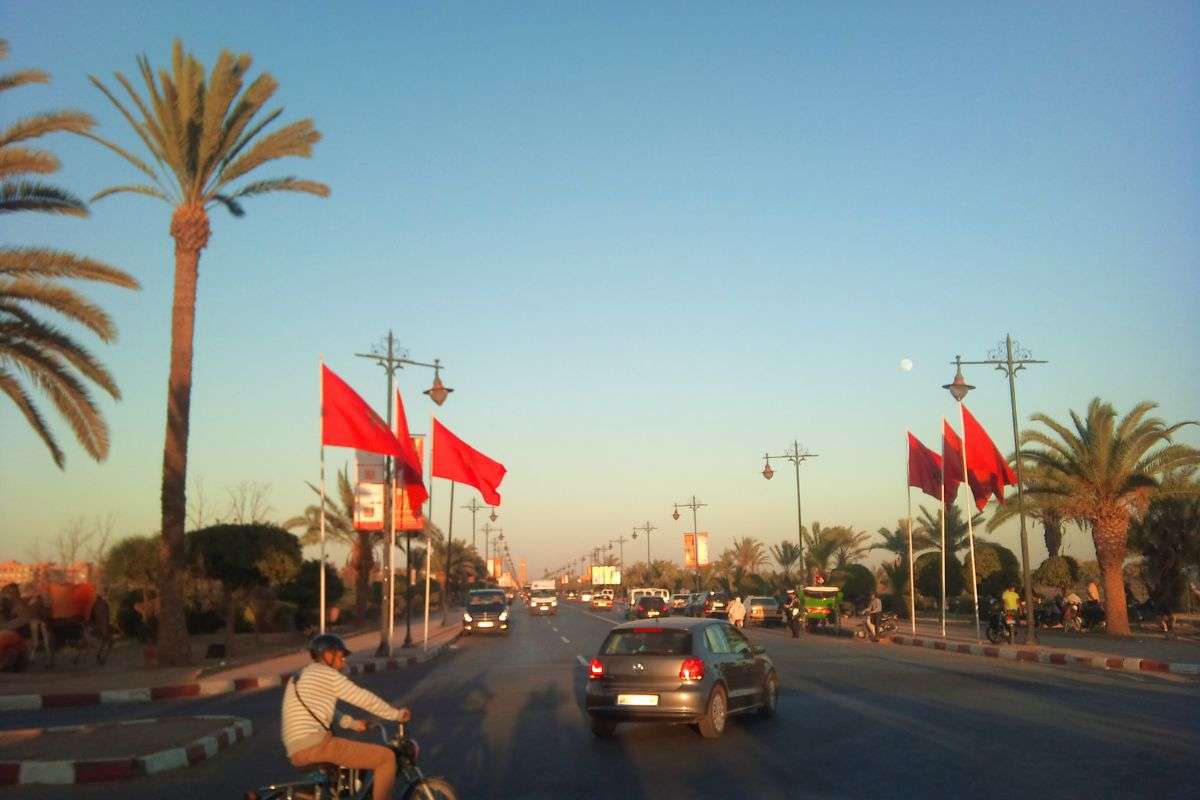 Are you ready to get lost in the mesmerizing maze of souks, indulge in exotic flavours, and immerse yourself in the mystical atmosphere of Marrakech, Morocco? Add this fascinating city to your bucket list in 2024.
The enchanting allure of Marrakech, with its Moorish architecture, remains undiminished. Numerous hostels and riads offer you the chance to stay at very affordable rates, starting at $6 per night in a dorm and $35 for a private room.
Breakfast is often included, and these accommodations are conveniently located near the famous Jemaa El Fna market, the largest in North Africa. Don't miss the experience of a hammam to unwind.
Part 5 | OCEANIA: Top backpacking destinations to travel in 2024
Queenstown, New Zealand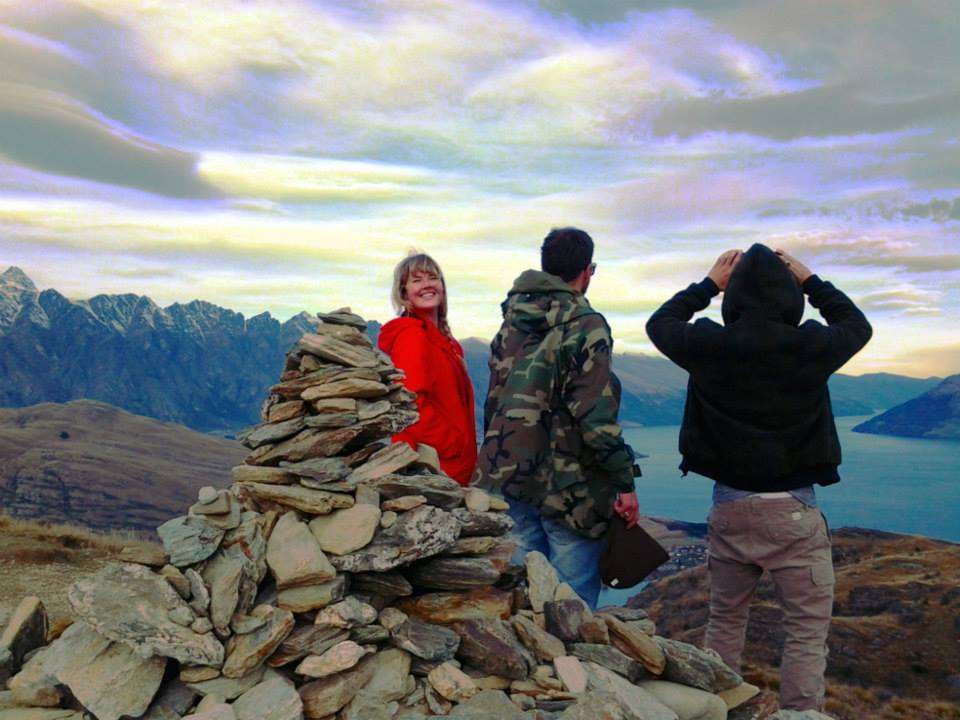 New Zealand is a dream for many backpackers, but the cost of living can be sky-high. So, if you want to make your experience more budget-friendly, consider getting a Working Holiday Visa for New Zealand before you set off. It'll allow you to find work on-site and cover part of your travel expenses.
Opt for Queenstown, the thrill-seeking capital of New Zealand, to set up camp for a while. Hostels offer dorms starting from $35 per night and private rooms for around a hundred bucks.
If you plan to stay longer, consider sharing a flat with fellow backpackers. This way, you can embark on adventures like bungee jumping, exploring Milford Sound fjords, and hiking amidst breathtaking landscapes.
Part 6 | NORTH AMERICA: Best backpacker places for 2024
Flathead Lake, Montana
If you have just one place to visit in the USA in 2024, make it Montana, and more precisely, Flathead Lake, located near Glacier National Park.
To keep costs down, consider sharing a car rental with other backpackers and embark on the epic "Road to the Sun," a breathtaking route through Glacier National Park. Make sure to reserve your road pass in advance.
For a quick and easy hike, choose the Hidden Lake Trail. But if you're up for the ultimate hiking adventure of your life, plan an entire day for the Grinnell Glacier trek.
It's a must to catch the sunset at Lake McDonald, where you can marvel at the colourful pebbles on the lake bed beneath crystal-clear waters. For your stay, check out the
Flathead Lake Hostel, a small hostel and yoga studio offering budget-friendly private rooms starting at $55 per night.
2024 is your year to travel the world! Let's do this!
Nomad Junkies' founders are proud to be ambassadors for soNomad and on a mission to reduce travel insurance costs for all!
Related Travel Insurance Articles: