There are lots of mainstream destinations that are very popular among backpackers, but let's be bold and head off-the-beaten-path, shall we? With 195 (196 if you count Taiwan as an official country) countries in the world, adventure awaits behind every corner! All you need is a sense of exploration and a strong desire to avoid crowds. Here are 5 budget-friendly and out of the ordinary destinations that you should absolutely visit before they become part of the popular tourist trail.
1. Albania
Located just across Italy on the coast of the Adriatic Sea, you'll find Albania. This underrated destination is not only authentic but very much affordable on a backpacker's budget. It's probably the least known and developed European country, having just recovered from their tumultuous past under a brutal dictatorship. Don't worry, history won't stop Albanians from welcoming you with open arms and an eager curiosity.
Just to give you an idea of the state of development in this country, donkeys are still a widespread mean of transport! Patience is key when using public transit in Albania, but it's absolutely worth it. You'll discover rugged nature in the Albanian Alps and architectural remains from the Ottoman empire.
There aren't many backpackers visiting this country, but you'll still be able to find a few recently-opened hostels. If you're coming from Montenegro, make sure to stop in Shkoder at the Bulldog Hostel (It's really affordable! Find the cheapest rate on Hostelworld | Agoda | Booking.com). They have a super chill reggae vibe and staff that won't hesitate to help you plan the rest of your trip. In the evening, the pool table is the place to be to enjoy a cold brew and to make new friends.
This country is mostly Muslim, so the party scenes are far and few between. In Shkoder, however, you will find a good party scene, so party it up while you can! Shkoder is also the perfect location to plan your trekking trip in the Albanian Alps. You can go on a hike which is a loop of 3 to 4 days starting from Theth. To get there, you'll have to take a minivan on a windy road (don't forget to stock up on Gravols), until you reach the fairytale village of Theth. For accommodation, you'll have the option of camping for just a few dollars or sleeping in a guesthouse. This will be your starting point for a full day of solo trekking (don't worry, the trail is always very well marked) on the very vast Balkans Trail network. Now doesn't that sound adventurous!?
After sweating every last drop of sweat from your body, you'll reach the Valbona Pass for a breathtaking view of the Accursed Mountains (yep, that's their name!). Following a full 8-hour day of hiking, you'll reach the Village of Valbona where you'll find several accommodation options. To complete your trekking loop, you'll have to catch a ferry (among Albanian passengers dancing to blasting Balkan music) to cross the stunning bright blue Koman Lake.
Once you're done admiring the beauty of the Albanian Alps, jump in a minivan on the other side of Koman Lake in the direction of Shkoder. This is your cue to recharge your energy, have a nice cold beer and a warm shower. Albania has so much to offer with its mountains, beaches, historic monuments and its colorful capital: Tirana. A trip to Albania will change you forever! What are you waiting for?
2. Lesotho
Surrounded on all sides by South Africa, Lesotho is one of the smallest and poorest countries in the world. Also known as the "Kingdom of the Sky", the whole country is located at over 1000m above sea level. In this old British Colony, now considered safe for backpackers, you'll be able to go trekking, visit villages or admire cave paintings from prehistorical artists known as Bushmans.
If it wasn't for cell phones, which started appearing in the country 2-3 years ago, a visit to Lesotho would feel like a travel through time… no jokes! You'll be taken aback by the mountains, the donkeys, the circular houses, the smiling children and the coloured hair of the locals. Young and old seem to be working really hard, but you'll still feel a very calm and serene vibe in the villages.
If you're already visiting South Africa, getting to Lesotho shouldn't be too difficult! It's just a short drive away. There are even guided day trips that head over to Lesotho! If you're interested in getting to know more about the locals' way of life and seeing what their education system is like, you can even take part in a tour (from Drakensberg, SA) which gives you a hands-on experience to living like a local.
3. South India
Saying that visiting India is a change of scenery is an understatement. Prepare to be unsettled! Don't get me wrong, this doesn't mean that you'll have a traumatic experience there. For a first trip to India, I recommend heading to the warm and scenic beaches of South India.
1st Stop: East Coast
Take a flight from Chennai and make your way by car for 2hrs to Pondicherry, an old French colony. The architecture and the cute little cafés (such as the popular Café des arts) will help you adapt to India very smoothly. Take a stroll in the colorful streets or head over to the beach where you'll get to admire elephants in a temple. If you're looking for something quieter to do, visit the famous Sri Aurobindo Ashram, founded in 1926.
If you wish to get an eyeful and be blown away, take a cab to Auroville, an experimental township based on the principle of being "a universal town where men and women of all countries are able to live in peace and progressive harmony, above all creeds, all politics and all nationalities." You can also see the Matrimandir, a huge golden sphere which apparently holds the largest crystal globe in the world.
You can choose to stay in Auroville for a few hours or a few days as a volunteer or even a lifetime by officially becoming a citizen.
2nd Stop: West Coast
Once your chakras are aligned, your spiritual enlightenment is over and you're ready for a little party action, catch a flight to the second destination: the mythical Goa. Contrary to popular beliefs, Goa is not a town or one specific location, it is a state. Although this province is tiny compared to other provinces in India, you'll be greeted by 101km of coastline. It's now up to you to pick where you'll stop among the many villages on the beach.
Each location has a unique vibe whether you feel like enjoying the beach, doing yoga or partying!
For meditation, tam-tams on the beach and a hippie vibe, go to Arambol!
To meet expats and enjoy some peace and quiet, stay in Ashvem or Mandrem
To go out and party, head to Anjuna or Vagator. Since this old Portuguese colony only gained its independence in 1961, locals have latin names and some even speak Portuguese. There are also colourful little churches nestled in a deep jungle and connected by red dirt roads.
4. Jordan
Travelling to Jordan is reminiscent of the enchanting world of the Arabian Nights. The country of Jordan is still relatively unknown and it's boasting with hidden treasures such as Jerash, a humongous Roman city. There is also Amman, the capital, with its small little (dusty!) museum where you'll find 8000-year-old statuettes. These human-shaped plaster sculptures are the oldest ones in the world!
Let's be honest, a trip to Jordan is incomplete without exploring Petra. Isn't it crazy to think that this ancient city was forgotten for over a millennium and was discovered by an explorer at the beginning of the 19th century! Al-Khazneh, also known as The Treasury, is by far the most photographed monument on this archaeological site. You're probably familiar with its famous façade, as it was seen in Indiana Jones and the Last Crusade and even in Transformers 2. The Ancient City of Petra is much larger than you can ever imagine; it spans over a few kilometers! It's now up to you to go discover all of its secrets!
5. Montenegro
Montenegro is the new trending destination of the Balkans and the Adriatic Sea. It's a beautiful mix of glitz & jet set, national parks and lost remains of ex-Yugoslavia. The newfound popularity of Montenegro among travellers of all ages is probably due to James Bond's Casino Royale being based there (even though it was actually shot in Czech Republic!).
However, Montenegro is so much more than the private yachts and VIP parties of Tivat in Kotor Bay. Venture off the beaten track to Montenegro's capital, Podgorica to really feel out of your comfort zone. Ruins, walls pitted with bullet holes and buildings covered with graffiti are only a few remnants of the ex-Yugoslavia era, when the city was bombarded over a dozen times.
The country has a few hostels and nice little Airbnbs perfect for any budget. Although locals don't always seem so friendly and have a permanent bitchy resting face, they are extremely helpful, welcoming and generous. Be aware that everything in Montenegro comes in "supersize": Montenegrins are tall and brawny and so are their restaurant portions!
Find the best hostel deals in Montenegro on Hostelworld | Booking.com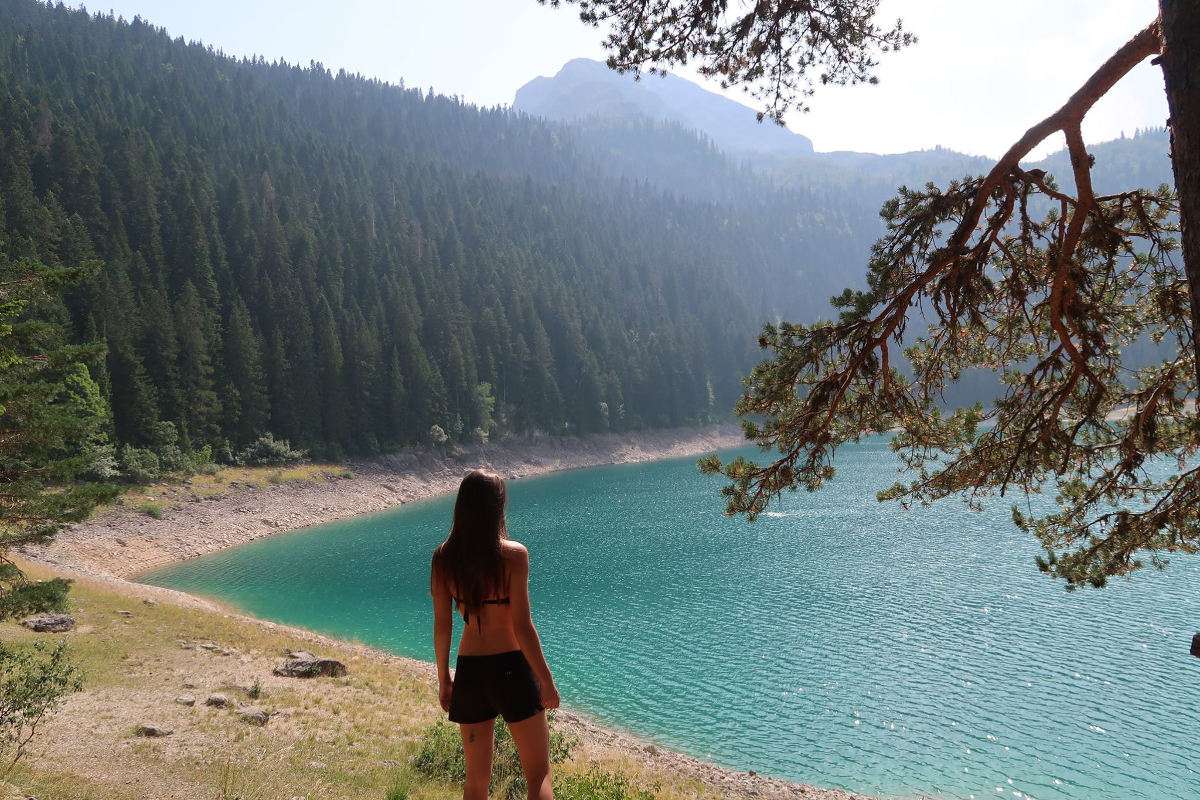 Nature-lovers won't get bored in this country. Make your way to Zabljak to spend a few days camping or in a home-stay to visit Durmitor National Park, a UNESCO Heritage site since 1980. There are many trails where you can trek and swim in crystal-clear glacier lakes. In Tara Canyon, the deepest canyon in Europe, spanning 80km and 1300m deep, you'll also be able to go rafting, ziplining or canyoning!
So, which destination should we add to this list for 2018/2019?