The Czech Republic is a beautiful country filled with many old cities and no shortage of history to explore. It's brimming with castles and beer and interesting architecture dating back to the 9th century. Although Czech is the main language spoken, travellers can be assured of bumping into one of the many ex-pats who live here.
Karyann Nadeau is one of them, having left Canada after university to do a Working Holiday Visa in the Czech Republic, specifically Prague.
Here are the top 5 cities in the Czech Republic that now hold a place in her heart.
1. Brno
Brno is the second biggest city in the Czech Republic, almost as big as Prague. It's a student town further to the east. The good thing about this is that many townspeople, including students, speak English. The town is full of restaurants and has a charming atmosphere, perfect for a casual stroll.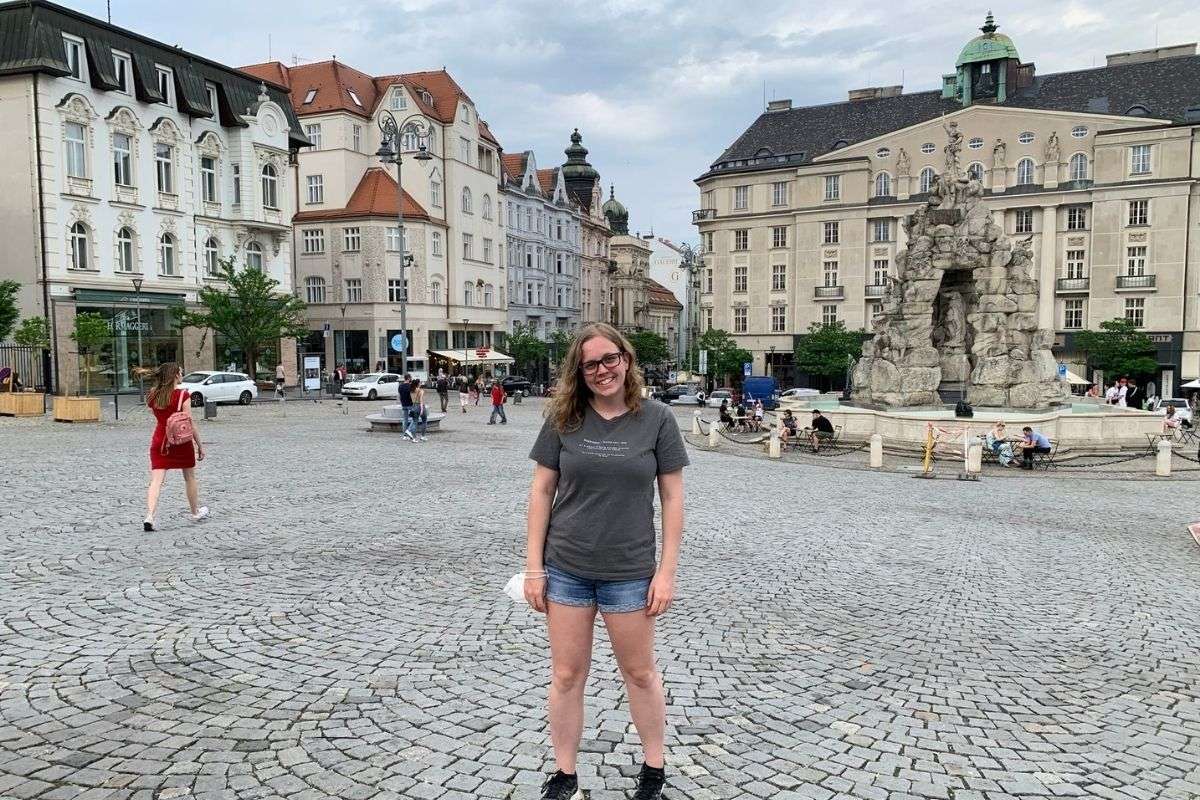 Nomadic tip: You can get by with English in Prague and Brno, but as soon as you go to the smaller towns, you'll have to rely on signs and Google Translate to communicate and know where you're going.
"Each city has its own unique landscape and specialty, so it's really neat to experience the differences as you cross the country."
2. Karlovy Vary
"Karlovy Vary, is a town known for its thermal springs. People often go there for the hot springs and to taste fresh water straight from the source.
You can even bathe in the warm waters. There are two different resorts that you can visit. It's super relaxing to spend the day there."
3. Bohemian Switzerland National Park
"People who love nature can visit the Bohemian Switzerland National Park in the mountains, at the top of the country.
Here you can see the arch featured in the Narnia film. It's such a pretty place for a walk."
4. Karlštejn
"Super close to Prague is a small castle called Karlštejn. I cycled there two weeks ago. It's quite large and very accessible for people who love the outdoors.
Travelling there by bike is really fun as the route is beautiful."
5. Český Krumlov
"Český Krumlov is home to a castle recognized by UNESCO. It's a nice little town that reminds me of a fairy tale. You get a surprisingly different vibe being there.
The place is full of good Czech food and amazing Czech desserts to eat."
If any of these places resonated with you (or perhaps you already have a bucket list of your own), you may want to consider doing a Working Holiday Visa in the Czech Republic. 
The NomadTALKS are proudly presented by International Experience Canada (a Government of Canada program.)
The original interview was conducted in French by Emilie Robichaud, and answers were provided by Karyann Nadeau. This article has been adapted to English by Britney Claveau.