Does telecommuting allow you to travel while earning an income? Welcome to the digital nomad space! You are fully grasping the advantages of remote work. You may have even explored several destinations around the world thanks to your flexible work arrangements.
If you ever find yourself in Cabarete in the Dominican Republic, you'll definitely want to check out the many great cafes for telecommuters. We can all agree that it's nice to sip a good coffee and get a change of scenery for the day. Here are the best cafes with internet for working remotely from Cabarete.
1. Vagamundo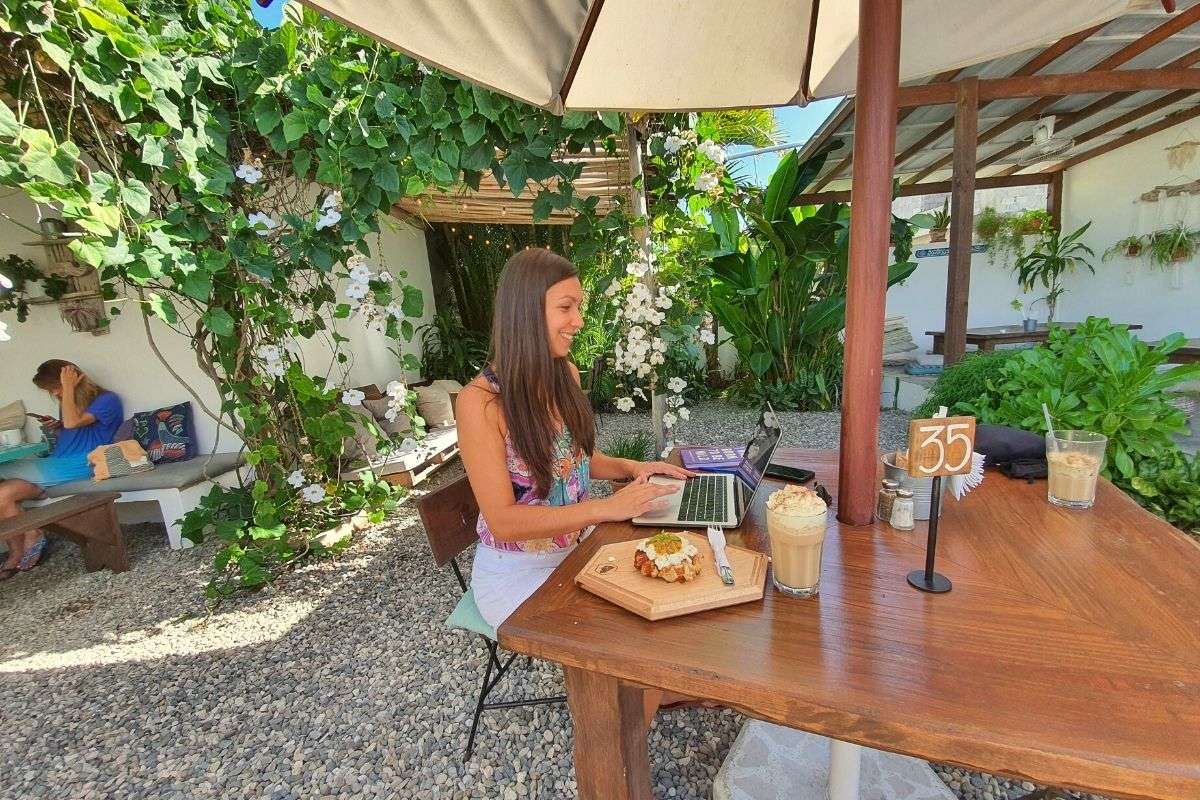 This cafe is airy and bright, the perfect setting to keep you motivated, even on hot days. You can sit inside or outside, and there are large tables if you ever want to sit down with friends or colleagues. Vagamundo is known, in addition to its relaxed atmosphere, for its waffles and yummy light meals, such as avocado toast and smoothie bowls. Have a great brewed coffee while you upload your travel photos. Make sure to take advantage of the very fast internet!
2. Fresh Fresh
If you dream of fresh food and healthy meals, this is THE place to go to work. We've found your spot for vegetarian, vegan or gluten-free options. At Fresh Fresh, you'll find wraps, smoothie bowls, organic foods and natural drinks like kombuchas. You will come out of this cafe feeling as good on the inside as on the outside.
3. Friends
Considered the place with the best breakfasts in Cabarete, the Belgium Bakery will charm your tummy. Lunch is available at all hours of the day, so do not panic if you're a late riser. You can still enjoy eggs and fruit salad in the afternoon! This cozy bakery will envelop you in heavenly smells as you work there all day.
5. Front Loop
Despite its "Anglo" name, Friends is one of the French cafes in Cabarete. You will taste international, French, vegetarian and vegan cuisine. Croissants, breakfast burritos, pancakes, muffins, and detox juice are some of the tempting options on the menu. The place is often crowded: less practical for concentrating but excellent for socializing over a cocktail after a day's work.
4. Belgium Bakery
Last but not least, the Front Loop is pretty much a resort in itself. With a volleyball court, a pool and super affordable food, the fixtures are so fancy that you might not even want to work at all. No, but seriously, you're going to flip over Front Loop's happy hour with its $1.30 drinks.
With these five cafes in your back pocket, you can now spend some time in Cabarete and work remotely like a pro. It's still more fun to go to the beach after your 9 to 5 than to remove snow from your car or take a crowded bus.
So which of these cafes will you try first?
This article was originally written in French in collaboration with Marie St-Yves and adapted in English by Britney Claveau.