If you live for the beach, seafood and history, you'll love visiting Pensacola in the northwest Gulf Coast region of Florida. This fascinating destination will soon be featured in new episodes of Wanderlust: Florida airing on The Weather Network on February 20. Having taken a little visit there, I have all the tips on how to discover an off-the-beaten-track Florida for yourself.
3 good reasons to visit Pensacola in Florida no matter the season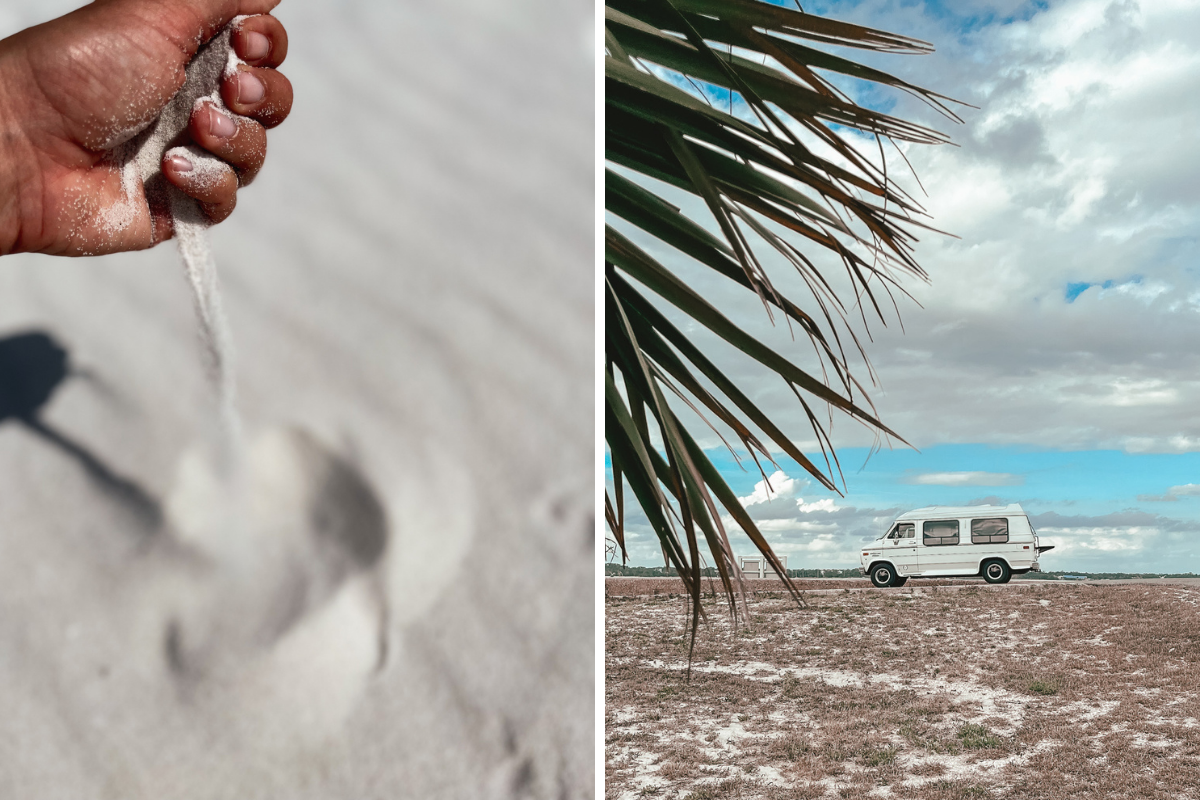 1. You are guaranteed to come back tanned: Pensacola enjoys an average of 343 days of sunshine per year. Bring your sunscreen!
2. You will feel like you're travelling through time: Pensacola is the oldest colony in America. The Spaniards founded the city in 1559.
3. You will walk on the whitest sand in the world: Pensacola has beaches covered in sand so white it looks like sugar. This sand is composed of 99% pure silica quartz and each grain is shaped like a perfect oval. Its texture is so fine that the sand literally "squeaks" under your toes when you step on it.
What activities can you do in Pensacola, Florida?
Play it cool at Pensacola Beach
Pensacola Beach has a young, relaxed, hip and alternative vibe that appeals to surfers as well as campervan lovers. Seeing all the pretty houses lined up on stilts, you will definitely feel somewhere else. You can't help but feel seduced by this town 3 hours from New Orleans and only 2 hours from Panama City Beach. With its crystal clear waters, Pensacola Beach stretches for miles along the Gulf of Mexico. This barrier island is a paradise for fishing enthusiasts and environmentalists.
If you are more of the beach bum type, you will be able to enjoy the beach under the shade of an umbrella, listening to waves of the Emerald Coast. Several beach bars are waiting for you! The locals will welcome you with open arms and tell you their sailing stories.
Nomadic tip: For an authentic experience, book a local boat trip with Salty Tours Pensacola! You can see dolphins, snorkel, participate in a wine tasting on the water or join a memorable Sunset Cruise!
Explore Fort Pickens National Park
If you fancy a change of scenery, head to Santa Rosa Island at Fort Pickens, Gulf Islands National Seashore. A big part of the whole experience is driving there by car, where you will see sand on both sides of the road. The place itself is incredible. You should take the opportunity to park at one of the beach access points for amazing views. On the way to Fort Pickens, named after the hero of the American Revolutionary War, Andrew Pickens, you'll spot many intriguing structures. Once you arrive, you will be able to play Indiana Jones and explore the site!
At the end of the road, you come to Fort Pickens, an impressive pentagonal military fort. As you will learn more in the series Wanderlust: Florida, this place is rich in history.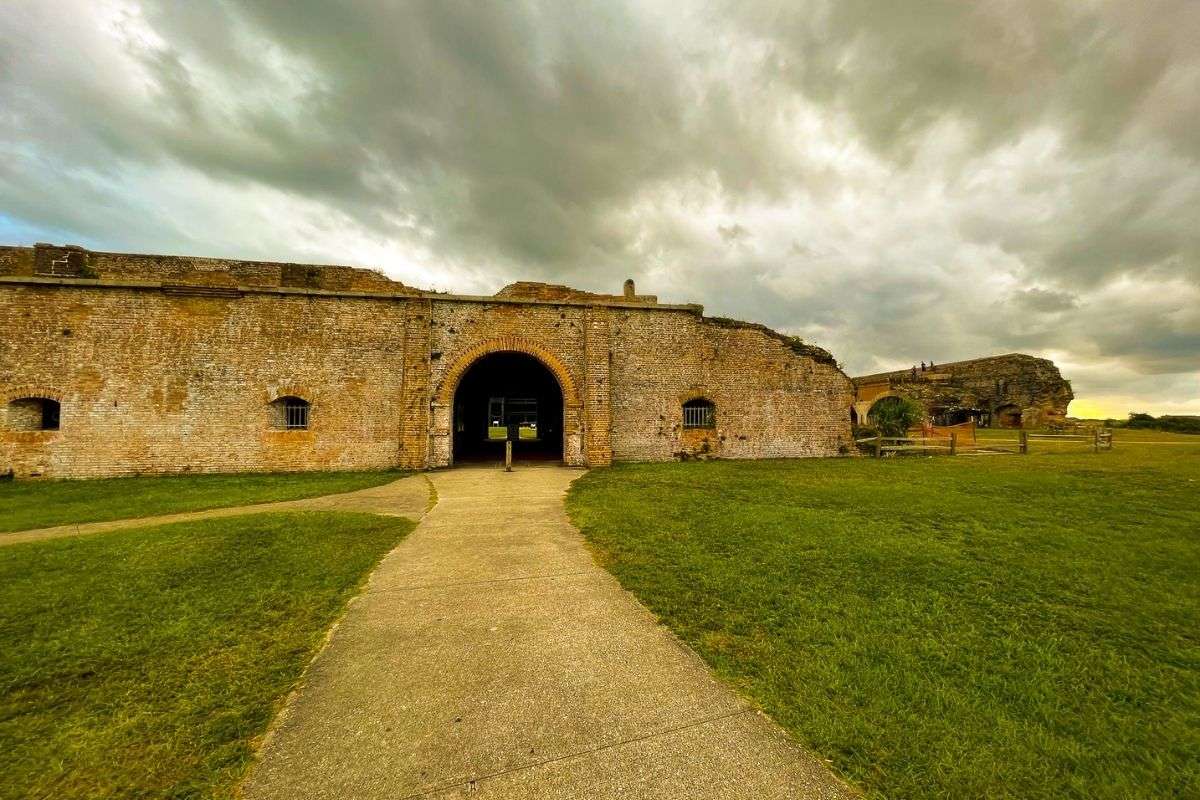 Nomadic Tip: The price for entry into the park is USD 15 per person or USD 25 per vehicle. The entrance ticket is valid for seven days, meaning you can go back several times. You can also camp there!
Visit the historic village of Pensacola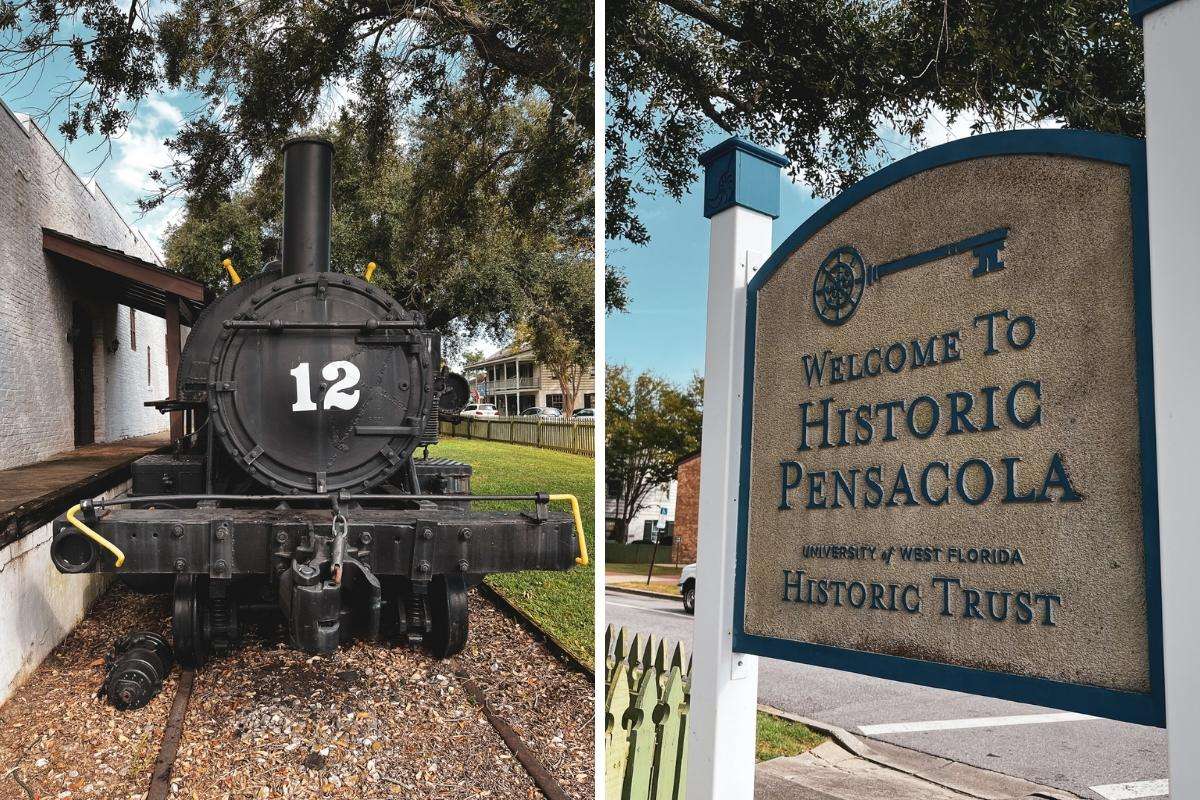 For a relaxing afternoon, head to the historic district of Pensacola. This village encompasses 28 properties, 11 of which you can visit. If you love architecture, you will be in for a treat as there is a mixture of eras that shine through in the Old Pensacola Village. You'll spot a range of architectural styles: Mediterranean Revival, Renaissance Revival, Greek Revival, Classical Revival, French Creole, and Folk Victorian. Do not be surprised to meet villagers in period clothes!
Take a walk on one of the best streets in America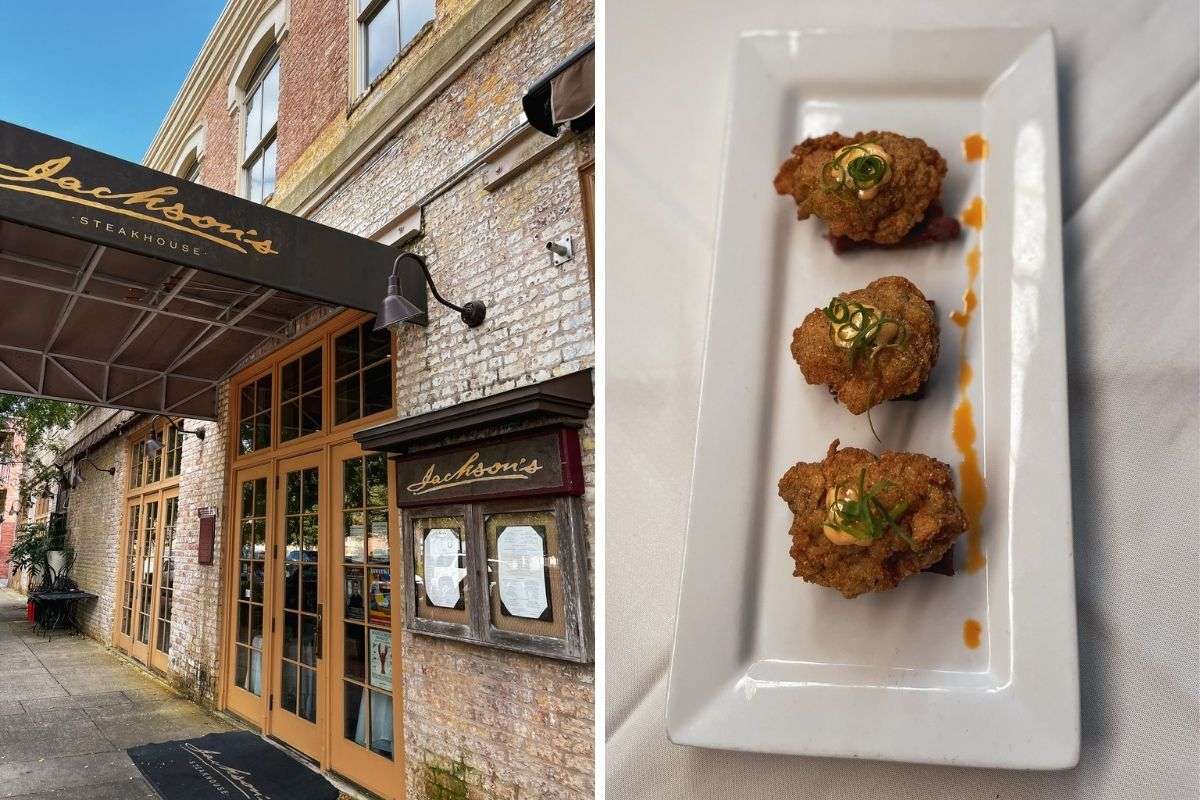 A visit to Pensacola is not complete without visiting Palafox Street. The prestigious American Planning Association named it one of the "Great Places in America: Streets" ​​in 2013, and today it is an iconic place in Pensacola. Whether it's window shopping or grabbing a bite to eat, Palafox Street is home to several local art galleries, shops, bars, terraces and restaurants.
Next door is Plaza Ferdinand, a historically significant location where, in July 1821, General Andrew Jackson told locals that Spain had just ceded Florida to the United States and that Pensacola would be its capital.
Nomadic Tip: Indulge in fresh, local seafood at Jackson's Steakhouse Restaurant. You won't be disappointed by the culinary creations of the famous Chef Irv Miller. Reserve your spot in advance as this is an upscale dining spot that has won the Wine Spectator Award of Excellence nine times and is ranked by Distinguished Restaurants of North America.
Taste the oysters from the bay
You cannot leave Pensacola without tasting the oysters from Pensacola Bay Oyster Co., which are the pride of the region. With the #BayToBelly trend, the growth of oysters in the bay restores the environment and delights the palate. Thanks to local Pensacola businessman and entrepreneur Donnie McMahon, high-quality oysters are now produced on local farms. In the Wanderlust: Florida series, you will learn about the process of cultivating and harvesting oysters and a bit more about the farms on the water. These little aphrodisiac wonders are waiting for you!
Want more inspiration from off-the-beaten-track destinations in Florida?
Watch the second season of Wanderlust: Florida
This breathtaking four-part docuseries will blow your mind with stories of unique Northwest Florida destinations narrated by the people who live there. Don't miss this new series on The Weather Network!


You can also plan your next trip via:
This article was originally written in French and adapted in English by Britney Claveau.