For those afflicted with wanderlust, travelling often means that your backpack is your home. You carry that thing around like a turtle! When you first set off on your adventures around the world, you might bring every single travel item available, but ultimately you end up with luggage that weighs as much as you do. And then, you discover pack accessories and become a Jedi packing master!
Battle of the Bags: Backpack vs. Rolling Suitcase
Alright, let's settle this debate once and for all! I once contemplated going on a 3-month Euro trip with a rolling suitcase (don't judge, I was hungover and couldn't fathom having to pack my life for a whole summer into a single backpack!). Luckily, my friends shook some sense into me. Friends don't let friends travel with rolling suitcases!
I've had four different backpacks since then and I can guarantee you that rolling your suitcase on a sandy tropical beach, on the cobblestone street of a historic town or up five flights of stairs in the subway is no fun at all! There's a reason that it's called backpacking and not "rolling suitcasing"… It's just way more convenient.
Don't Carry the Weight of the World on Your Shoulders
So, now that we've solved one problem, let's tackle the issue of weight. In my years of being on the road, my first win was to force myself to downsize to a 40L backpack. Now, I can easily bring it onboard to avoid pesky luggage fees on those low-cost airlines. Not only is it budget-friendly to travel lighter, but my back is thanking me too! You know how it goes, you pack your whole wardrobe into your bag, only to wear your favourite t-shirt and jean shorts every. single. day.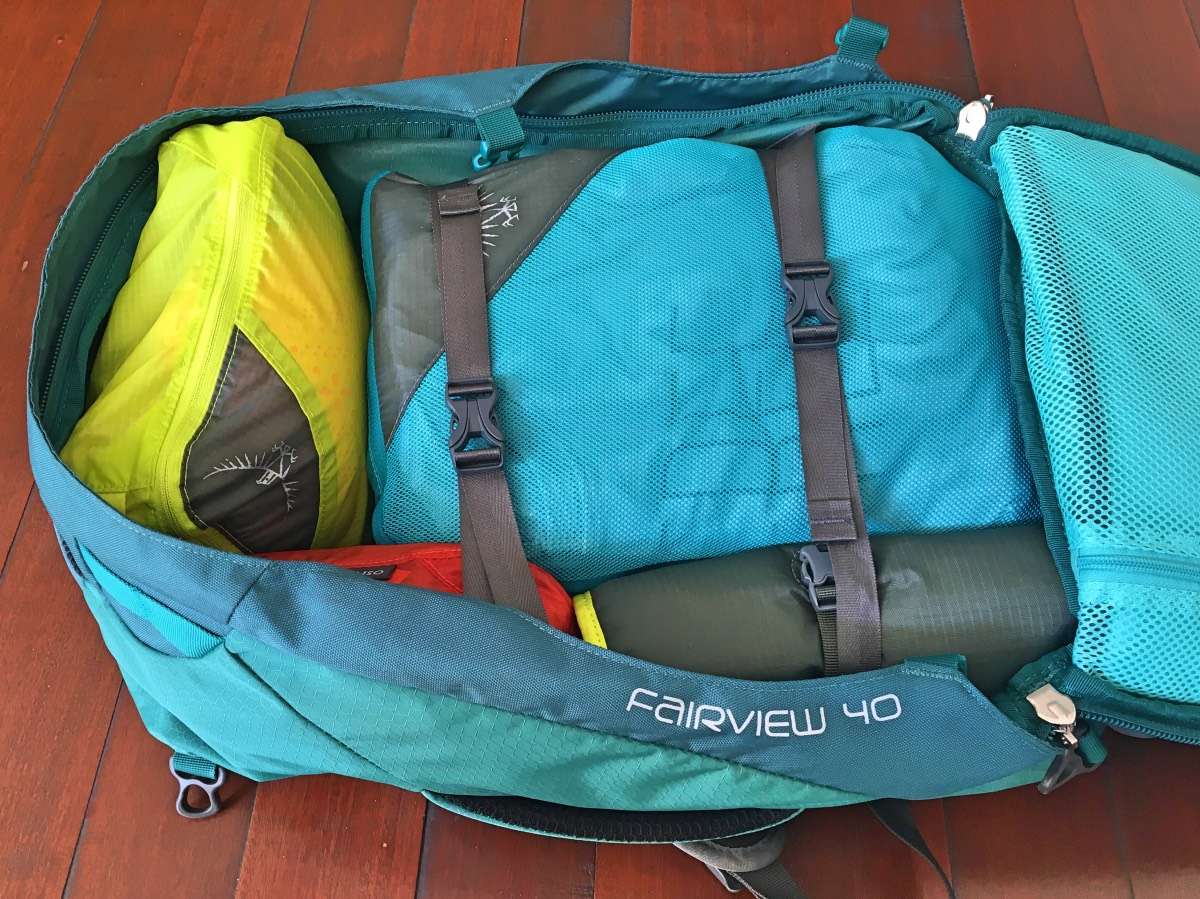 Overcoming the chaos of a backpack
The last step, especially for an OCD person like me, was to find an organization system that would help me avoid the anxiety of packing/unpacking in my hostel dorm. Hello nuclear explosion! However, over the years, I've developed ninja packing tricks that have completely revolutionized the way I travel. I don't claim to be an expert backpacker, but I've tested so many pack accessories to make my life easier and after five years roaming the world, I think I've found a system that works pretty well.
10 Favourite Pack Accessories to Organize Your Backpack Like a Pro
1. Packing Cubes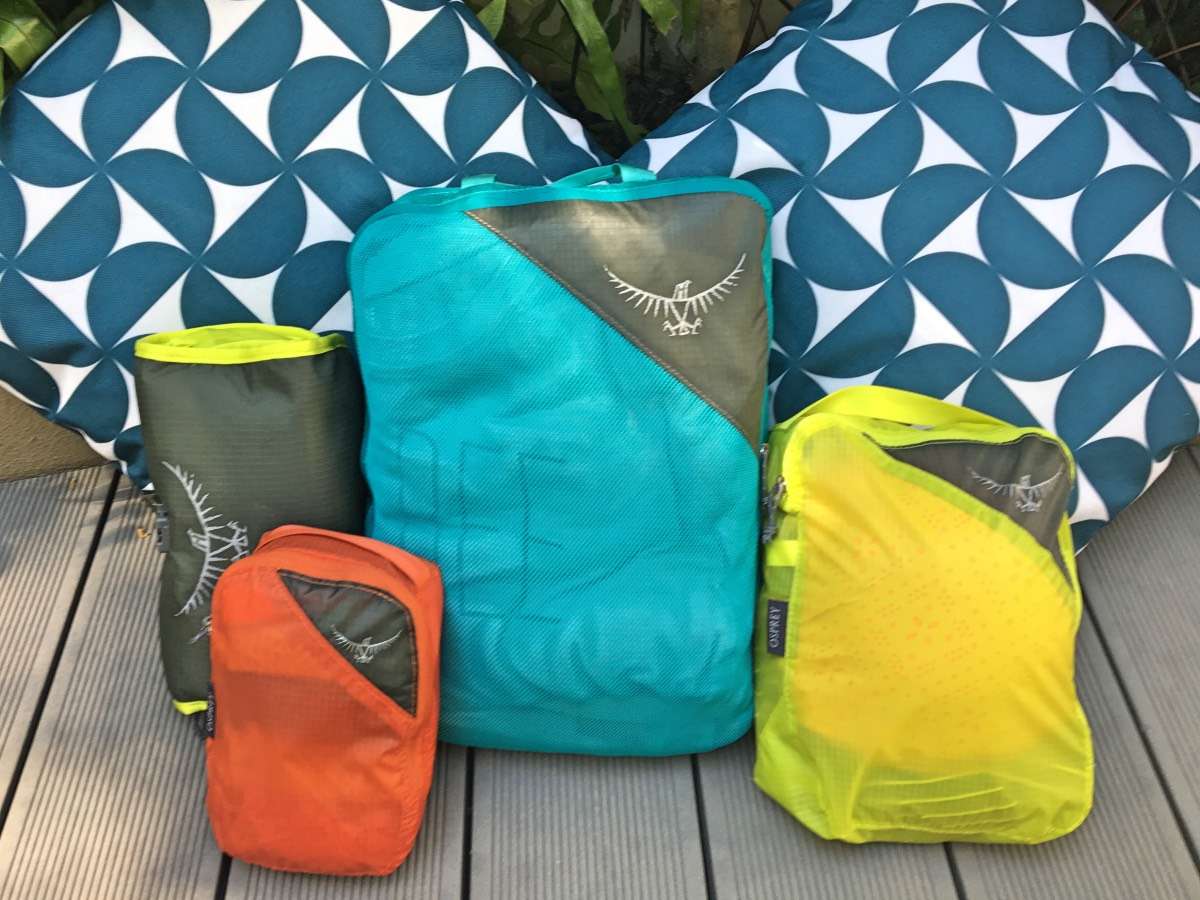 Honestly, I have no idea how I've gone so long without packing cubes. This investment is worth every penny. Choose a different colour for each ultralight packing cube so you can easily identify which one holds what and Voila! You can even have different sized ones for trousers, shirts, undies and even your muddy trekking boots after climbing a volcano to watch the sunrise! When you arrive at your hostel, you just pull out your 2-3 packing cubes and that's it, you're unpacked! The best part is that repacking becomes a breeze. While everyone is stressing out about fitting everything in their backpacks, you simply slide your cubes back in. Ah, simplicity!
Bonus: To bring your packing to the next level, learn how to "army roll" your clothes. Trust me, this is a game changer! After you've mastered this technique, I can guarantee that you'll make everyone in your hostel envious of your packing skills.

2. Bar Soap
This year, I've decided to reduce my environmental footprint by only using bar soaps and shampoo bars to reduce liquids and plastic.  Not only is there no risk of accidental leaking in my toiletry bag, but I get to reduce the weight of my backpack AND avoid the 100ml limitations for onboard liquids in your carry-on! I've been using LUSH products for a while because they smell absolutely divine and they're made mostly of natural ingredients! #zerowaste
3. Compression Sack
Whether you're trekking to the Everest Base Camp or going on a short camping trip, straightjacket compressions sacks are your best friends. Trust me, you'll be able to considerably reduce the volume of chunky items like a down jacket or a sleeping bag to make more space for "backpack real estate". Just make sure to check the weight of your bag before you go, because when you're this good at packing, you might be surprised at what you manage to get in there! 
4. Microfibre Travel Towel
While they're super nice for your budget, hostels don't always provide all the amenities that you would find in a hotel such as bath towels. It can be pretty unpractical to travel with a regular towel which takes up all the space in your backpack. Enters the microfibre travel towel! They are compact, lightweight, fast drying and they come in all sorts of sizes and shapes to fit your needs. I normally pack two: one small towel for my hair and a bigger one to cover myself when I get out of the shower.
5. Packable backpack
This daypack has literally changed my life. It's like a magical backpack that can be folded and packed to the size of your palm. It's lightweight but mighty! You can carry so much in it which makes it the ideal multifunctional backpack for day trips to the beach, to the jungle or even to a 7-eleven shopping excursion. You won't regret adding this ultralight stuff pack to your list!
6. Portable Clothesline
I think the reason people overpack is because they're afraid they won't have access to a washing machine. Having a portable clothesline will alleviate this stress and give you a reason to pack fewer clothes. Just get in the habit of washing 1 or 2 pieces of clothing every time you shower. You could also get a universal sink plug to do a mini-laundry wherever you are. I personally like the clothesline model which comes which suction cups that can be positioned anywhere. No more anxiety trying to find the closest laundromat the day you run out of undies!
7. Document Folder
This thing is a lifesaver when you're on the go. Seriously, you'll thank me when you're running around the airport, frantically trying to get all of your documents ready. Imagine being able to show your passport at the check-in counter, hand out your boarding pass while going through security, fill out the customs card and find the correct currency to use to pay for your coffee, all without a moment of stress or panic. Just breeze through this process like a boss as you slide your hand in the safety strap of your document zip folder where all your important documents are neatly stored (and protected with the RFID blocking technology) and head to the gate to catch your next flight.
8. E-reader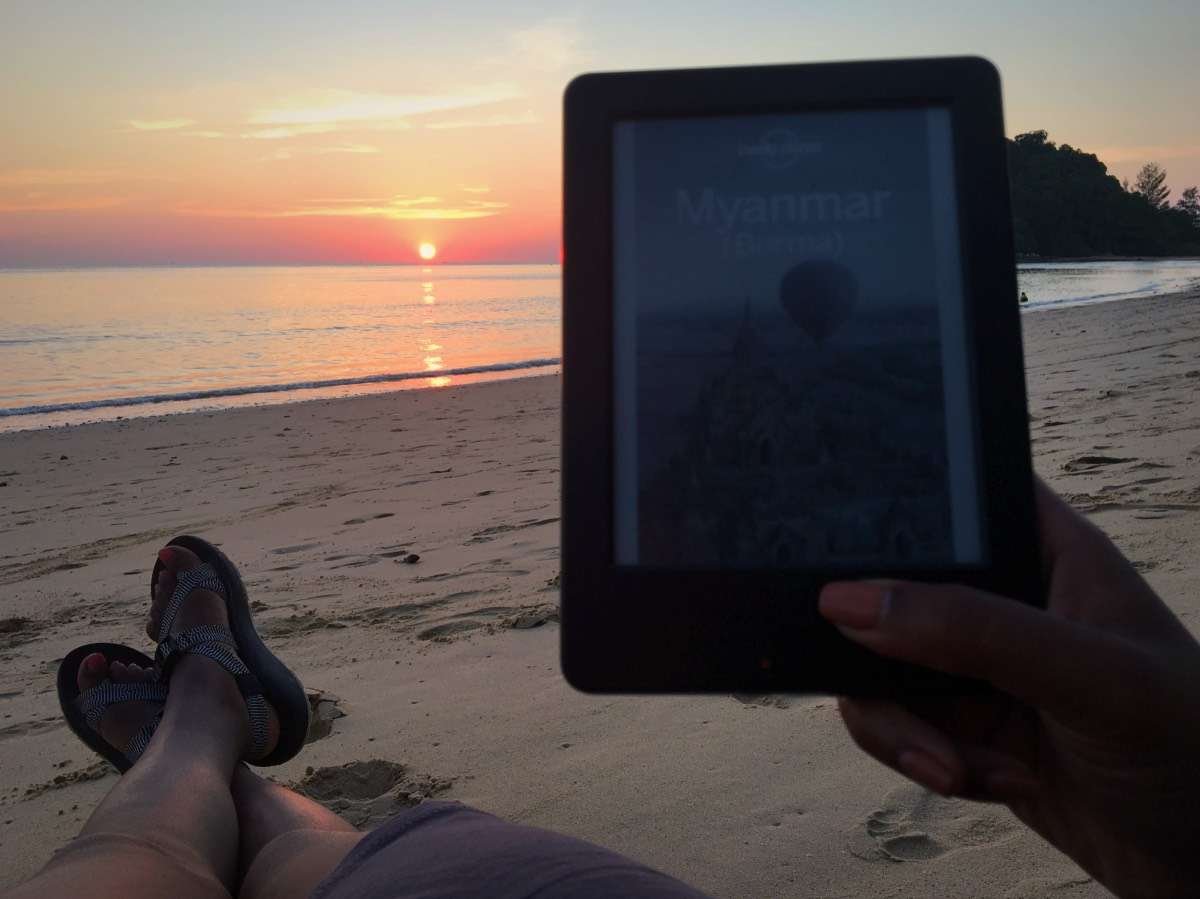 Trust me, the simplest way to unload those unnecessary extra kilos from your backpack is to convert to a Kindle or any other e-reader. All you'll need is a WiFi connection to satisfy your thirst for books right at your fingertips. Imagine being able to download guidebooks on-the-go instead of carrying a brick during your entire trip! I would suggest finding a model with a backlight to avoid looking like me with my frontal lamp while trying to read in the dark.
9. Dry Sack
If there's one thing I absolutely dislike about living in the tropics, it's having damp clothes because of the constant humidity. Everything in my bag gets damp and begins to get a strange smell that seems impossible to get rid of. Since I've started using this ultralight dry sack, especially as it shuts tight with the roll-top closure, I can honestly say that my clothes don't get that moldy smell anymore and it always feels so nice and dry when I put it on. Plus, it's super handy to have around anytime you are near water, which, let's face it, will probably be all the time!
10. Sarong
A sarong has to be the most versatile and multipurpose item in my backpack. It's most commonly used as a beach towel to keep your microfibre towel nice and clean, but you can also transform it into a dress, a scarf and even a blanket. Those frigid bus rides with the a/c maxed out will be so much more enjoyable! Also, did you know that you can use your sarong to turn your dorm bed into a cozy little cocoon if you hang it up like a curtain for a little more privacy? How I wish I knew all these hostel hacks when I first started backpacking!
What pack accessories would you never leave without or that have completely changed the way you organize your backpack?