Backpacking in New Brunswick can be summed up in three words: beach, sea and lobsters! Plus, there are so many unexpected natural wonders! If you're a beach bum and an adventurer at heart, you're bound to fall in love with this province during your road trip across Canada. Just don't make the mistake of driving right through without taking the time to explore. Here are our suggestions for a few of the best spots:
Acadian Peninsula
After driving along the coast of Gaspésie, you'll wind up in northeastern New Brunswick. It's like landing on another planet! Acadian colours abound, and you can immediately feel the region's pride! Historically, Acadia was a colony of New France, which is why Acadia's descendants still speak French today. The population has also included members of the Wabanaki Confederacy of Native Americans, meaning that today's Acadians are truly Metis. It's a melting pot of culture that's at the heart of New Brunswick! What's more, it's the only officially bilingual province in Canada! If you have time, the Acadian Peninsula is worth exploring all the way out to Caraquet. If your schedule prevents that, take a little shortcut heading south on the highway and vow to come back for another memorable trip!
Kouchibouguac National Park
Stop at Kouchibouguac National Park and take the boardwalk right out to Kellys Beach, a huge white sand beach with 25 kilometres of dunes! In New Brunswick, beaches are swimmer-friendly. It's home to Canada's warmest saltwater beaches!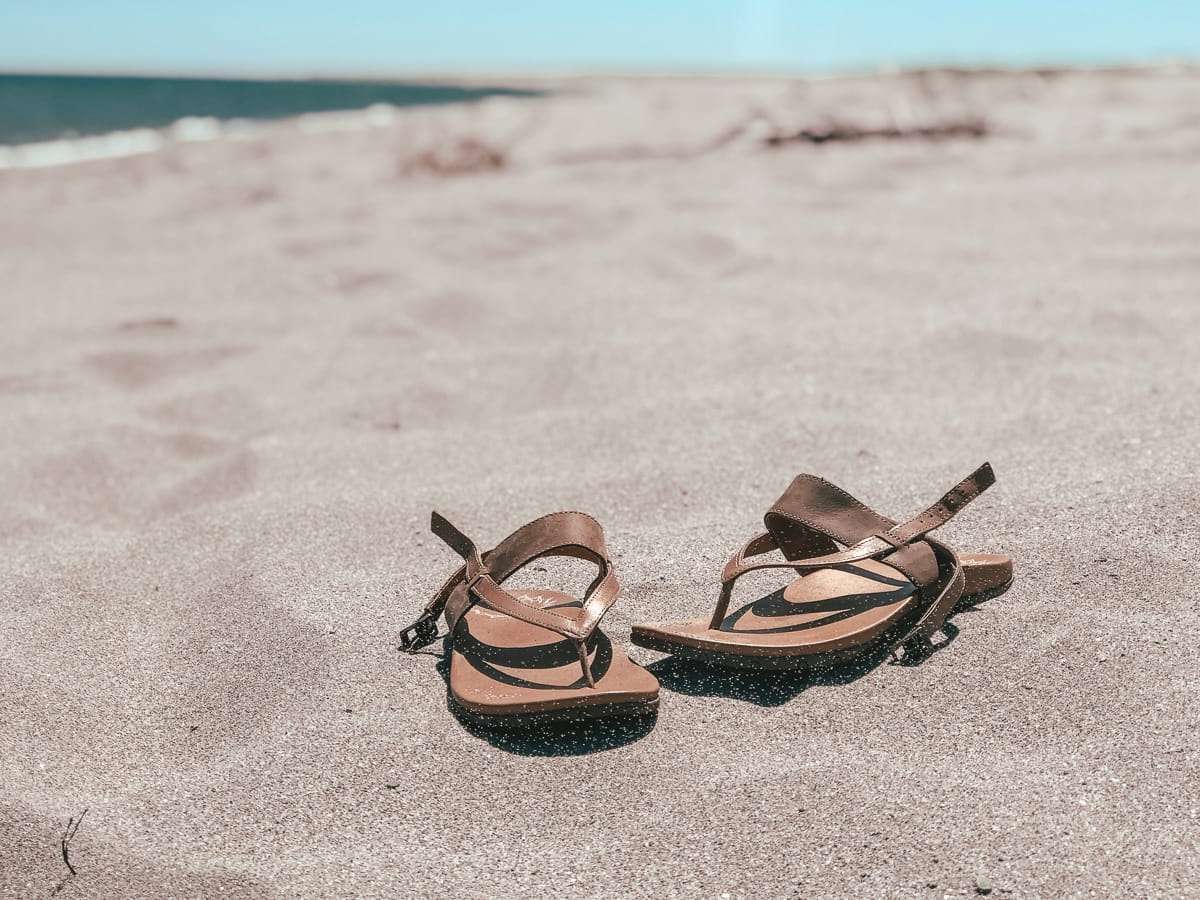 The water temperature can rise to 29° C! The heat flows northward along the famous Gulf Stream, originating all the way down in Florida and drifting up to the Acadian coast! Might as well enjoy it while you're around.
Travel tip: If you're planning on visiting several national parks, save money by purchasing the Discovery Pass. It's an annual pass that gives you unlimited access to 80 locations across Canada. It's worth it because you won't need to pay the entrance fee every time, saving you loads of money! Take care: this pass is not valid for provincial parks, so you have to check who actually manages each park.
Shediac, New Brunswick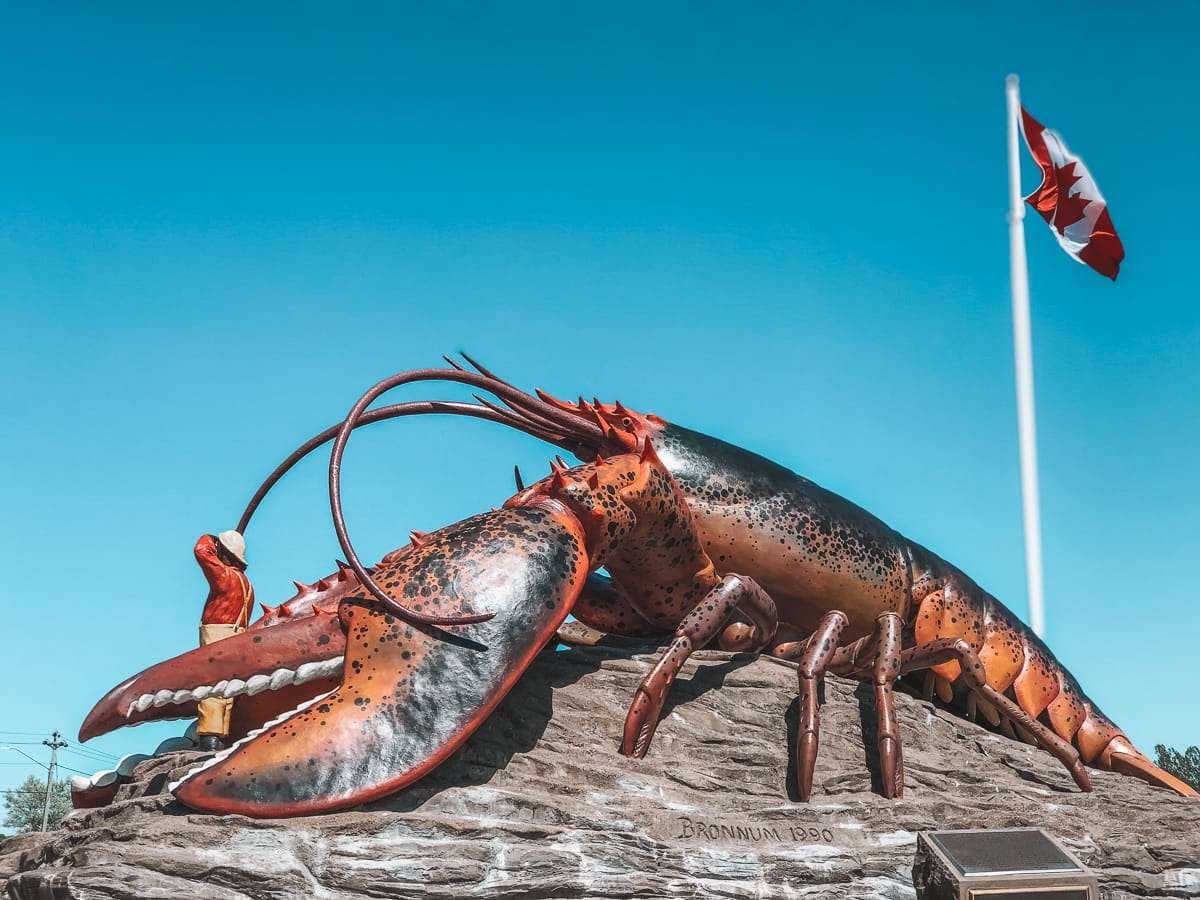 Drive back to Shediac for the ultimate photo-op! Go ahead and stop at the giant lobster statue for a quick selfie.
For a taste of local gastronomy try the hefty series of lobster dishes at Lobster Deck. You'll get to enjoy their classic lobster roll!
Travel Tip: If you want to save money while eating like a king, buy your lobster (live or cooked) in a grocery store for much cheaper! You'll find one for a third of the price you'd pay at the restaurant!
Fundy National Park
Next, head south to Fundy National Park. Just before you arrive at the park entrance, stop at the cute Octopus' Garden Café for a bite to eat before your hike. Once you're in the park, you can admire the Bay of Fundy — a vast expanse known to have the highest tides in the world — from the top of a lookout. If you're looking for an easy and short trek, opt for Dickson Falls. Covered with patches of moss, the forest's surreal atmosphere will leave you in awe.
At the park exit, notice the boats left high and dry by the low tide! You'll see, it's really impressive!
Hopewell Rocks
Hopewell Rocks are, without a doubt, the most instagrammable place in New Brunswick! It is captivating to be able to walk on this seabed that will be immersed in 16 metres of water a few hours later. Twice a day, the tidewaters drop, exposing these huge rocks carved by erosion.
Travel Tip: Check the tide schedule beforehand. It's a must before preparing your visit! You can kayak at high tide or walk at low tide.
Moncton, New Brunswick
If you find yourself sleeping in the centre of Moncton or in surrounding neighbourhoods like Dieppe, know that Moncton is a university town just 25 minutes from the beach. The city is characterized by the Petitcodiac River that crisscrosses the countryside. With its distinctively brown water, it's no surprise the river is affectionately nicknamed the Chocolate River.
The new trendy place to have a drink is at a beer garden called Euston Park Social. Chef Gene Cormier has worked in hotel kitchens around the world and decided to return home to open his own restaurant in a container. You won't be disappointed!
Aboiteau Beach
In New Brunswick, there are so many choices that it's best to go beach hopping and try out several. If your time is short, one good option is the famous Aboiteau Beach near Cap-Pelé! This is your chance to dip your toes in warm water one final time before moving on to Prince Edward Island!
East Coast Mermaid
For more exciting activities in New Brunswick, follow Crystal Catherine's tips on her blog, East Coast Mermaid. She gives you her best addresses and "local" advice and shares her daily life on the eastern seaboard! If you want to tout the fact that you're a lobster eater or a beach bum, visit her Sandy Toes Shop.
Ever been to New Brunswick? If so, what was your favourite place?
Check out our other destinations across Canada ?