Presented by
In case you didn't get the memo, sailing is like the new SUP paddle boarding. All the cool kids are doing it. By the end of the year, I swear, your Instagram will be flooded with sailing pictures and stories from all your sea-faring friends!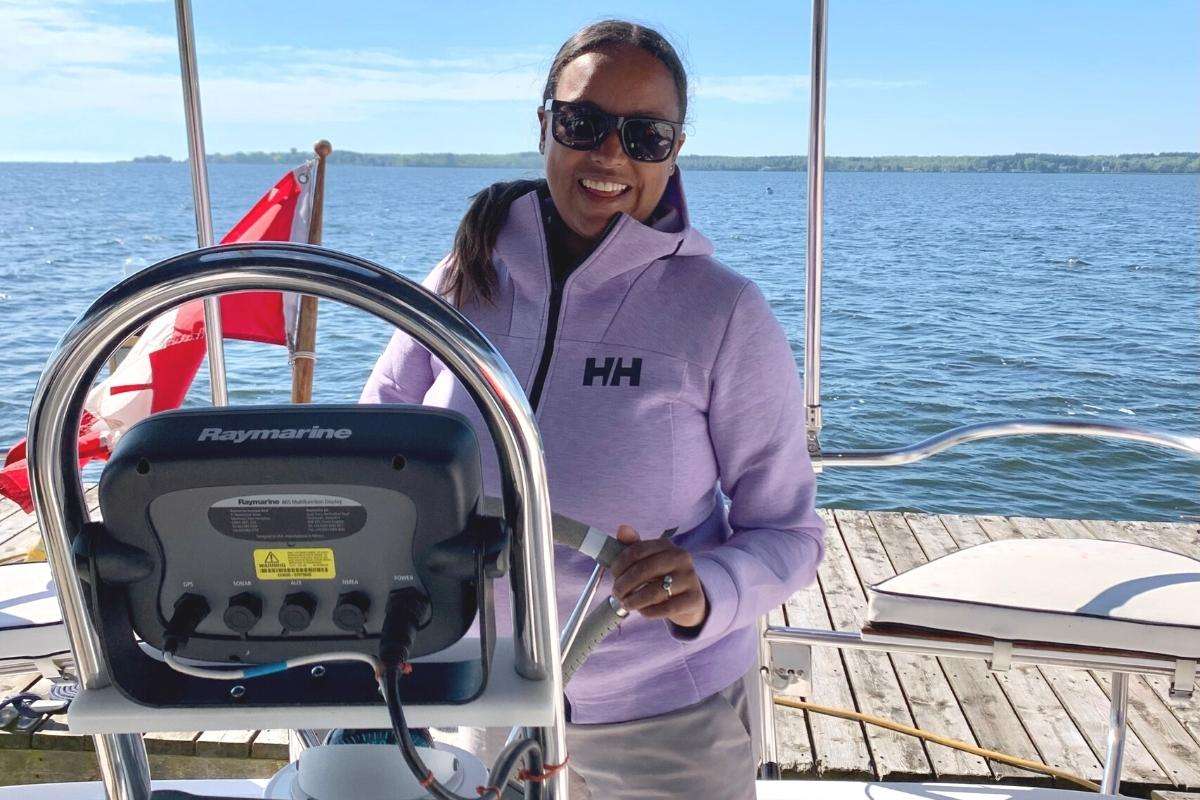 Sailing is getting increasingly popular, but it can be a pretty intimidating sport when you don't know where to start. No need to get your lines in a knot, matey! You can learn anything with a bit of education, practice and persistence. Choosing the right sailing school is your first step. Now you can dive right in because we've done the research for you!
What is your goal in wanting to learn to sail?
The level of training you need depends on the type of sailing you want to do. Accompanying your uncle on his sailboat for an afternoon on Lake Ontario L is a lot different than sailing solo to the Bahamas to be "one with nature".
Several schools offer basic or initiation courses for the person who wants to sail in a more recreational context. Once you have some experience, you might want to sign up for more advanced training through a certified and approved sailing federation.
When choosing your sailing school, it's important to determine if you want to sail recreationally or at a higher level.
What type of sailboat do you want to practice on?
Sailing is a sport that offers something for everyone. Whatever floats your boat, you know?
If you like thrills and are not afraid to get wet, you'll love learning to sail on a dinghy (a small sailboat 4.5 metres or less that you can sail solo or with a partner).
Alternatively, you might like to learn to sail on a keelboat (a sailboat over 6 metres long with a keel and some living space). For this method, you must register for a course to obtain a cruising certificate.
The cruising certificate allows you to participate in competitions, go on impromptu weekend sails around Lake Ontario, and even sail the high seas! Who knows, you might feel the call to sail to Europe! That would certainly reduce your carbon footprint.
During the introductory courses, you will learn, among other things, the different parts of the sailboat, the basic rules of sailing and right of way, wind theory, the gaits of the sail, the various maneuvers and how to rig a sailboat.
Sailing doesn't have to be traditional. We encourage all athletes out there to break out of their comfort zone and try windsurfing or catamaran lessons!
How much does it cost to take a sailing lesson?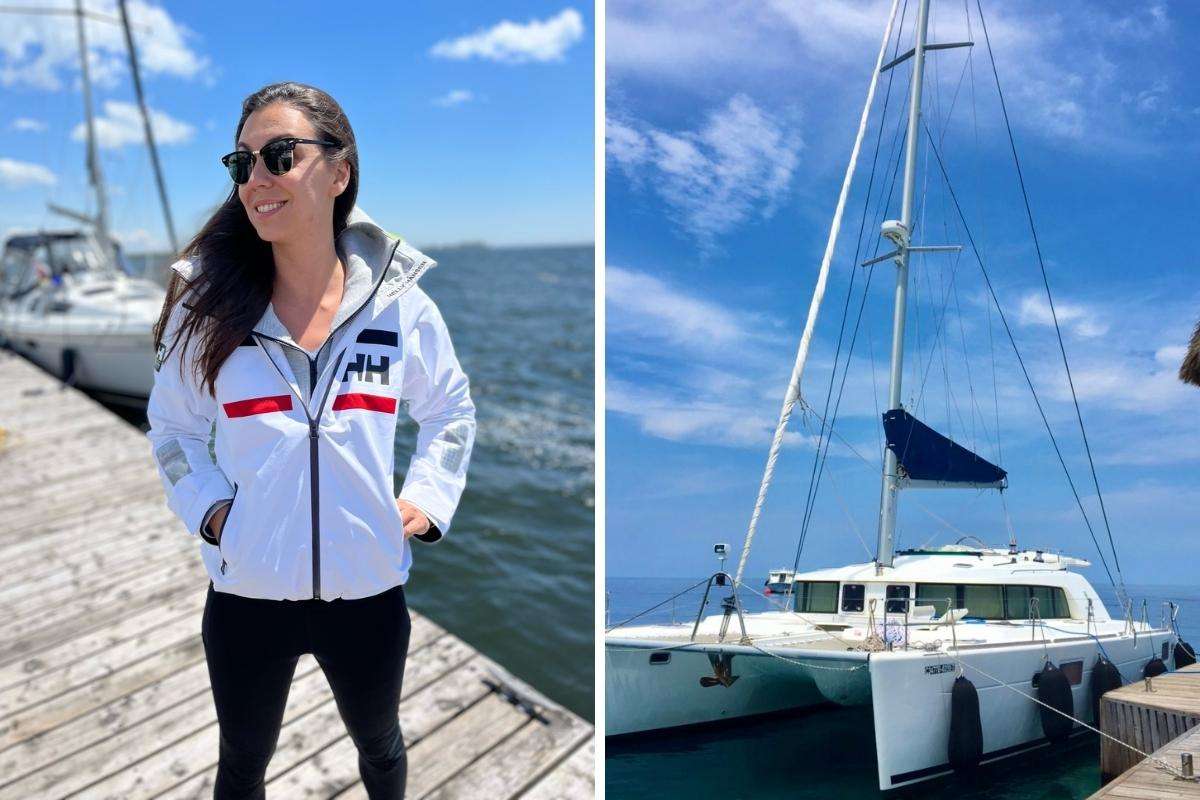 The cost of registering for a sailing course varies. You can choose to take group lessons or private lessons. Of course, joining a group lesson means you will have less flexibility in choosing your own schedule.
In my experience, I suggest signing up for private or semi-private lessons to maximize your "sea time" on a dinghy. But I vouch for group lessons on a keelboat. The ratio of three students per instructor on a keelboat is ideal. Three sailors aboard the sailboat can take turns practicing all the positions without stepping on each other's toes.
The price of your sailing course depends on the location you choose. Training in Puerto Rico, for example, will be a much more significant investment than going to Lake Memphremagog. You have to factor in your travel expenses, accommodations and everything else.
Finally, the price is based on how long your course runs and the level of certification you're going for. It's possible that the more you advance in your training, the more you have to travel (and pay!) to sign up for courses and achieve specialization.
In which language do you want to learn to sail? (If you speak multiple languages)
This may seem like a silly question, but sailing requires the use of quite… complex jargon!
So, if you are planning to sail abroad, you'd be wise to learn all the terms in English, which is the universal language.
With a big wave hanging over you, you won't have time to translate things like, "Bear away, I need to catch the mooring line and tie a round turn and two half hitches on the ring."
Where will you sail or go to continue your training?
Much like scuba diving with PADI or SSI, there are several types of accreditation for sailing. Normally, in Quebec and the rest of Canada, the Sail Canada organization governs the certifications. The Voile Québec website lists all the schools offering sailing lessons, either on a dinghy or a keelboat.
Suppose in the future you plan to continue your training abroad, perhaps in Thailand, the United States or the Caribbean. In that case, it is preferable to train through the ASA (American Sailing Association), which is recognized internationally.
In Canada, you have two options to become ASA certified. One school is in British Columbia, and the other, North Shore Reaching, is on Lake Ontario (tested and approved by the Nomad Junkies team!).
Do you dream of renting a sailboat one day, either for a few hours or a few days? To sail in many places around the world, you'll most likely need an ASA certification.
What equipment do you need to take a sailing course?
Whether you take your sailing training on a dinghy or a keelboat, the necessary standard equipment remains: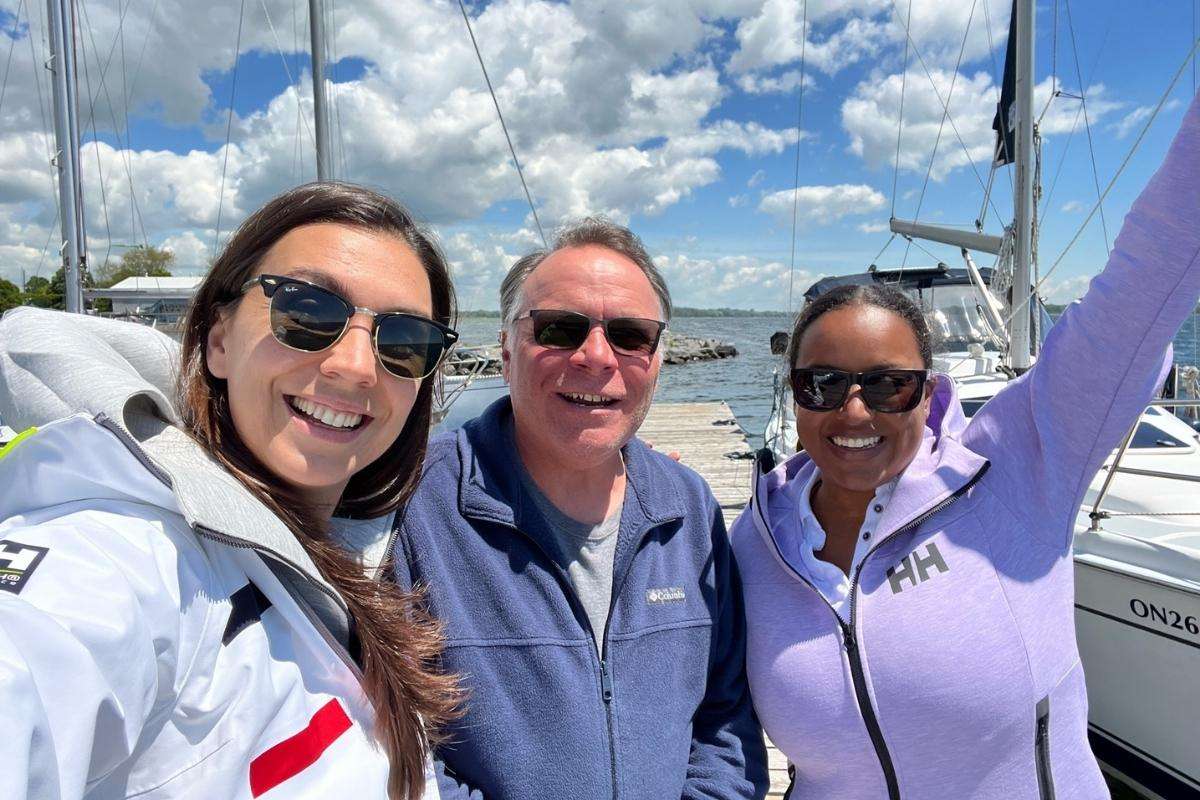 My best advice is to dress in layers, no matter the temperature. You'd be surprised how much the weather on the water can change in the blink of an eye.
Technical clothing is going to be your best friend. You'll want something lightweight that dries quickly while on the sailboat. Then, like a cub scout, you'll be prepared if there's a surprise shower or if you want to take a little dip.
I swear to you that sailing is going to be the next big thing! Don't miss the wave (or the boat)!
So, are you ready to take a sailing course and be the first of your friends to start trending?
This article was originally published in French and adapted to English by Britney Claveau.