Do you hate sorting through piles of junk mail after a trip? Have you ever missed a bill payment or an important letter because your mail forwarding doesn't work exactly as planned? If you're tired of slow service and unnecessary paper clutter, you might be ready for the future of snail mail: a digital mailbox.
One of the downsides to travelling so much is not having a physical address for mail delivery. But now that mail has gone digital, the perfect solution exists for ex-pats, digital nomads, snowbirds and long-term travellers. We're on our phones so much anyway, so why not scroll through our mail while we're at it?
What is a digital mailbox?
A digital mailbox lets you manage your mail anytime, anywhere. It takes away the task of opening and sorting through stacks of envelopes and expired fliers. With a digital mailbox, you don't have to worry about forwarding your mail to a post office box or getting your mom to sift through and scan your letters. Basically, it's like having all your correspondence at your fingertips, like email, but with snail mail.
The co-founders at Anytime Mailbox had a desire to view and manage postal mail on their phones, so in 2013, they developed a secure and easy-to-use tool. Using cloud-based technology, Anytime Mailbox turns postal mail into immediately available digital mail.
How does a digital mailbox work?
For a monthly fee, users can opt to have their postal mail scanned and uploaded from a real physical address. There's no need for a post office box, and the user can receive mail from all different providers, not just Canada Post. The best thing about a digital mailbox is that users can request junk mail to be discarded before it even hits their inbox! You can view your digital mail on a secure website or app as soon as it arrives.
With cloud-based technology, your mail is automatically archived, which eliminates the need for a physical storage solution.
Say goodbye to paper clutter with a digital mailbox!
Who can use a digital mailbox?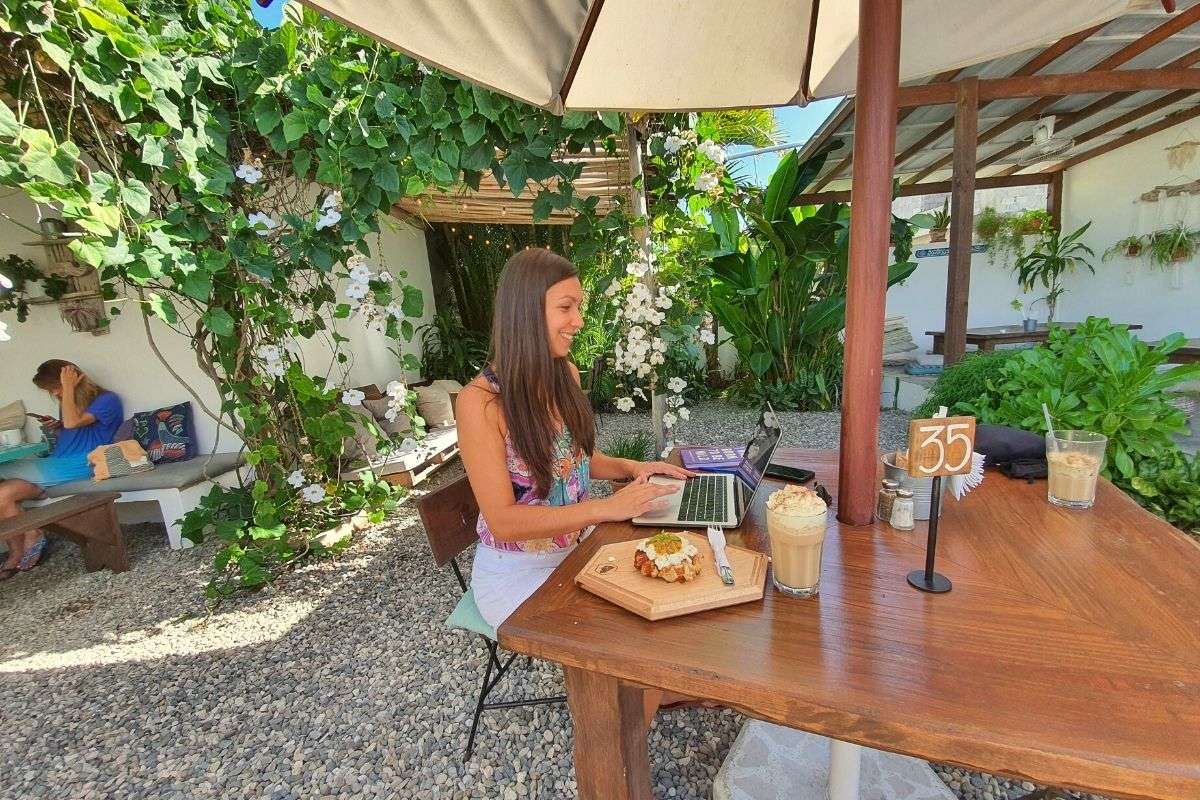 A digital mailbox is a winning solution for long-term travellers, ex-pats, study abroad students and snowbirds. To use Anytime Mailbox in Canada, you'll need to provide your government-issued photo ID and proof of address, along with other personal information. You can view the requirements here.
Is it safe to use a digital mailbox?
We can't speak for all services, but we do know that Anytime Mailbox is extremely secure. All images are uploaded and viewed over a 2048-bit SSL connection, all exchanges occur using HTTPS, and the servers are kept at a tightly controlled location with over 20 years of cloud-based storage. The mail partners must through the same rigorous security measures as mailbox users, registering for the service using a government-issued photo ID. You don't have to worry about shady business; Anytime Mail is the real deal.
What services does Anytime Mail provide?
Anytime Mail provides a tiered service structure, meaning that you can pick and choose which services you need. Depending on the location, available services include mail forwarding, shredding, recycling, open and scan, and cheque cashing.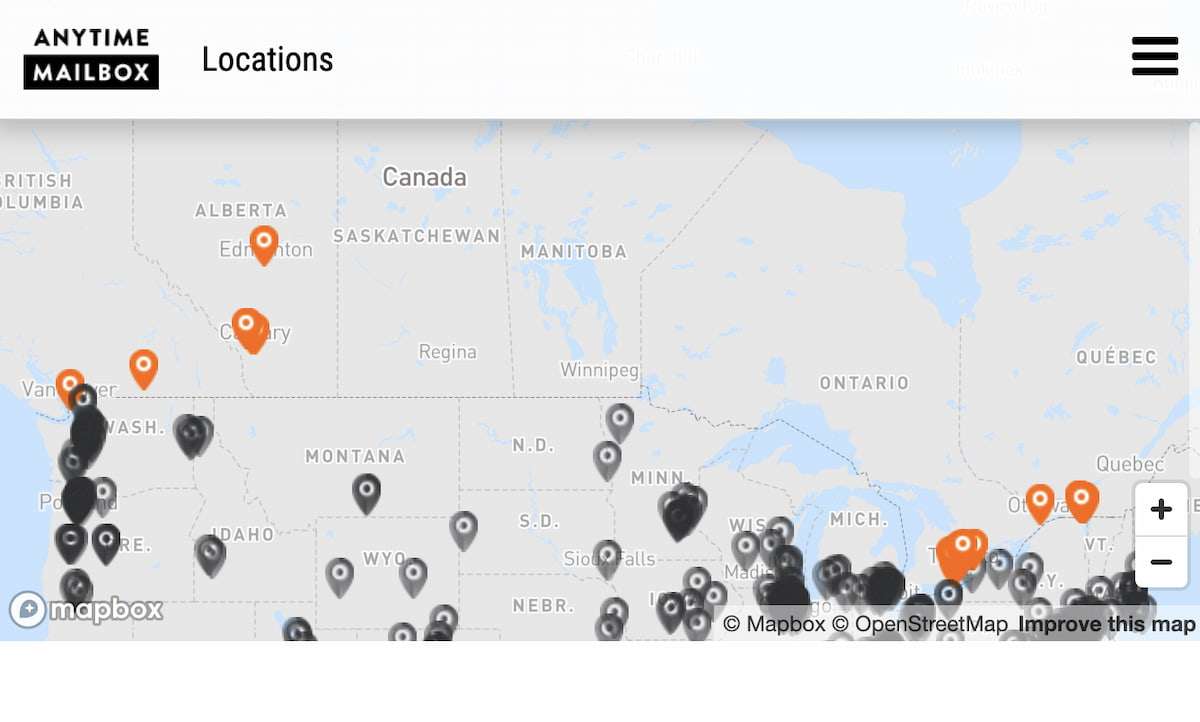 How do you set up a digital mailbox with Anytime Mail?
Step 1. Select a Location
You can choose a real street address from a list of locations across Canada:
Step 2. Pick a Service Plan
You can customize the service plan that suits your needs by choosing from features such as mail forwarding, shredding, open and scan, cheque deposit and recycling.
Step 3. Manage Your Mail
When your mail arrives, you will be notified by text message, email or through the app. You can then easily view and manage your mail from your phone or computer. You will also receive a notification when one of your service actions is completed.
That's it! Who knew viewing and managing your mail while away from home could be so easy?
How much does it cost to use a digital mailbox?
The cost to use a basic Anytime Mailbox starts at $9.99 CAD per month and varies based on location and the services offered. There are four tiers to their service model: Bronze, Silver, Gold and Unlimited. You can click on your desired location to find how much a mailbox costs in that area. The great thing about Anytime Mailbox is that you can share it with up to 9 additional mail recipients. That's amazing news for families, coworkers and friends!
Before you go through the hassle of forwarding your mail or opening up a P.O. box, check out Anytime Mailbox for a secure, easy-to-use solution that won't break the bank.
Discover what a digital mailbox is all about here
How would digital mail make your life easier?