There was a time when flip flops were the only pair of shoes needed for a backpacking trip around Southeast Asia. At the beach, you'll most likely end up barefoot 100% of the time anyway! And after long hours of urban exploring in big cities, there's nothing a daily foot massage for less than the price of a fancy coffee at Starbucks can't fix, right? So, you wear them everywhere and you have no need to pack any other type of footwear!
Ha! Here's the story of an almost ruined holiday… You see, when my flip flops started to fall apart and I had to urgently replace them with the only available pair of cheap blister-inducing sandals, I realized that it was time for a change. If you've ever been in this situation before, you can surely sympathize with me. If not, I strongly urge you to NOT make the same mistake I did. Trust me on this one.
For your next backpacking trip to Southeast Asia, plan accordingly and make sure to bring appropriate footwear based on the type of activities that you'll be doing.
Flip flops
Since there are two types of weather in Southeast Asia, hot and sizzling sauna, it's no wonder you'll rely on sandals as your everyday go-to footwear. No one wants to sweat in shoes when it's 40 degrees in the shade. Unlike trendy European cities, it's entirely acceptable to wear flip-flops on the reg' in Asia.
However, if your feet can't handle the daily grind of continually wearing flip-flops, it's still useful to pack a pair. If you're a backpacker on a budget, you'll be no stranger to shared bathrooms in hostels! Two words: communal showers… Wear flip flops! They'll also come in handy for hanging out at the pool or going beach hopping.
It's worth investing in a pair of lightweight, comfortable and water-resistant flip flops that won't give you blistered feet. But buy a pair that's not so expensive that having them "accidentally" stolen at a beach party won't leave you heartbroken.
Everyday sandals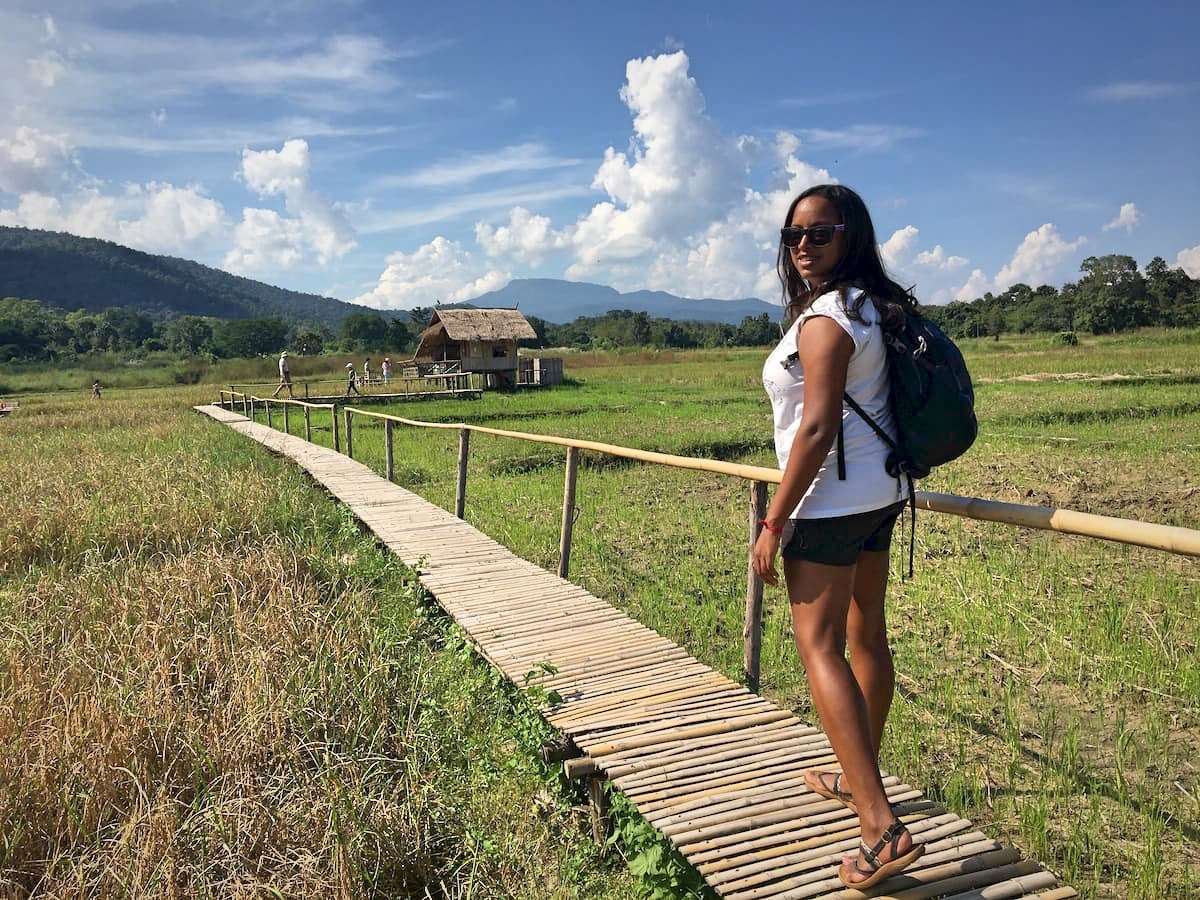 To take the words of writer Shel Silverstein, my experience as a nomad has taught me that "Comfortable shoes and the freedom to leave are the two most important things in life." That being said, as much as flip-flops are a travel essential for any backpacker, you'll want to look for a proper pair of sandals that offers arch support and an anti-slip sole for all-day comfort.
Go for something that you can wander in during the day and that you can dress up and look FAB in when you're heading out for a night on the town. Functional can still be fashionable, after all. Invest in a good pair such as the Chaco Loveland, a sturdy leather model which is more trendy than your average travel sandal. They also hold your feet in place with an ankle strap for extra stability. Fancy, fresh and fabulous… Holla!
Closed-toe lightweight shoes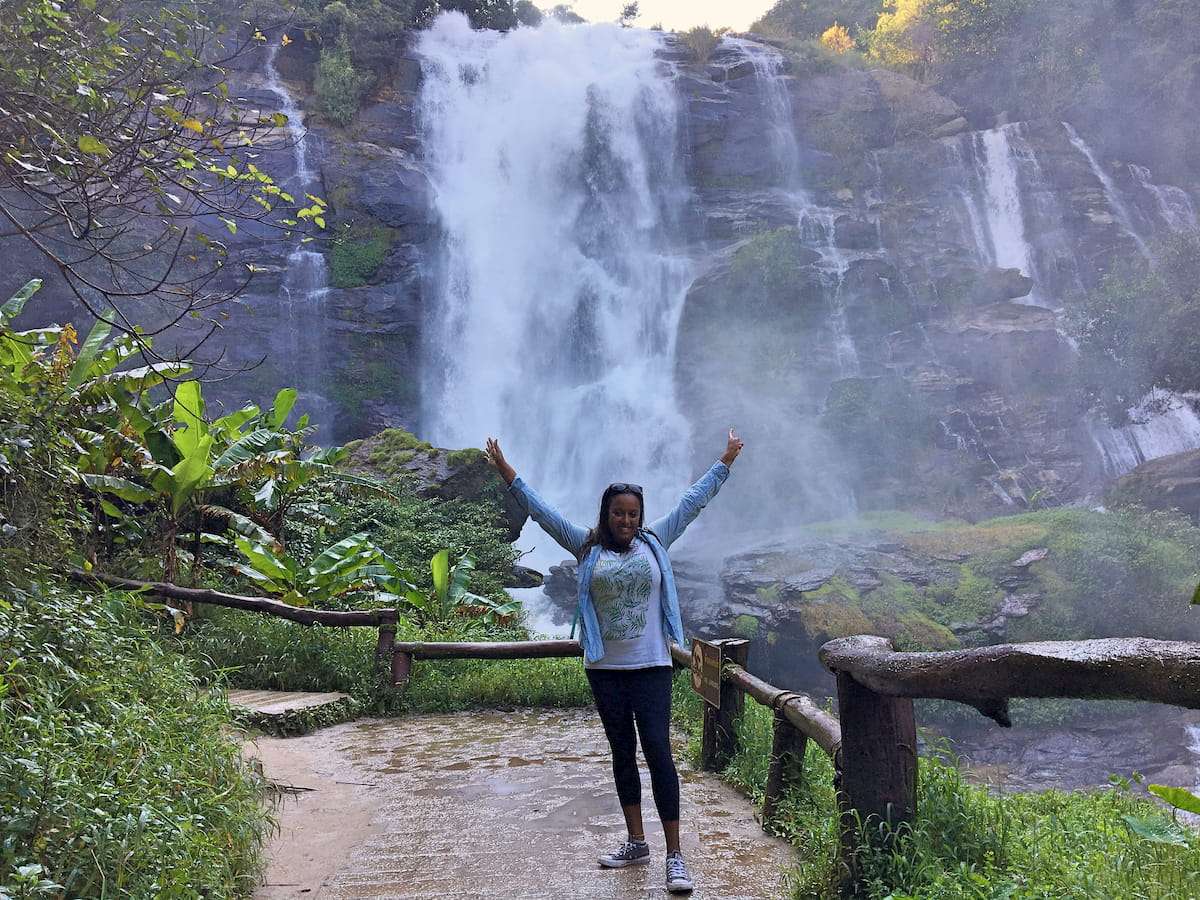 For more active excursions, you'll probably want to opt for a basic pair of closed-toe shoes. Choose something that will give you the flexibility of doing all of the activities that you love such as biking, urban exploration or even just to keep your feet warm on colder days, all while remaining the fashionista that you are, of course. If you're afraid of your shoes taking up too much space in your backpack, just wear them during transits and you'll avoid the bulk.
Find a pair that is lightweight, breathable and compact yet stylish like Converse, Keds or Toms that are perfect for a light day of sightseeing. Also, since it's customary in Asia to remove your shoes as you enter temples or even people's home, it will be more practical to wear something with no lace that you can easily slip in and out from. Foldable ballet flats can also be a good option for a night out but are generally not the best option if you're going to be standing on your feet all day.
Expert tip: Sprinkle baby powder in your shoes at night to absorb moisture and avoid bad odours.
Water sandal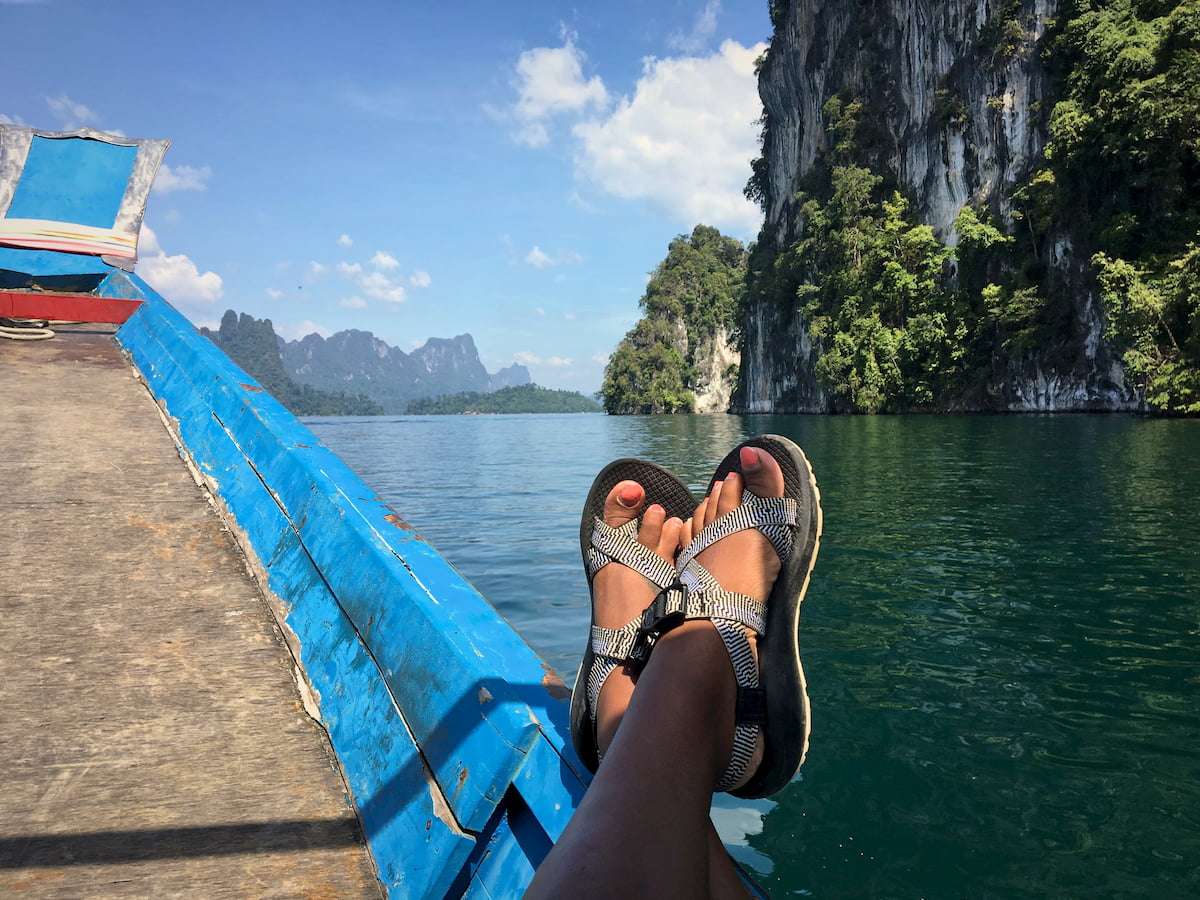 Beach bums and water sports enthusiasts should definitely pack a pair of water sandals when travelling to Southeast Asia. With their sturdy sole, supportive straps and waterproof material, water sandals can be worn for boat trips, short jungle treks, exploring waterfalls, kayaking and even snorkelling. Although these types of sandals sometimes get a bad reputation because of their chunky look, the comfort and versatility that they provide greatly outweigh the style factor.
Originally designed for rafting guides, Chaco Z/Cloud is the ideal model for active travellers who are looking for all-around practical sandals. The adjustable strap system and toe loop offer a customized fit and amazing support for any type of adventure. They are also lightweight enough that you can swim with them on and they provide a good grip. The best part is that many models of these sandals are environmentally friendly! The "e.dye" that is used is waterless so it eliminates water consumption and reduces chemicals, CO2 emissions and energy used to fabricate them. Yassss to sustainability!
Hiking shoes or boots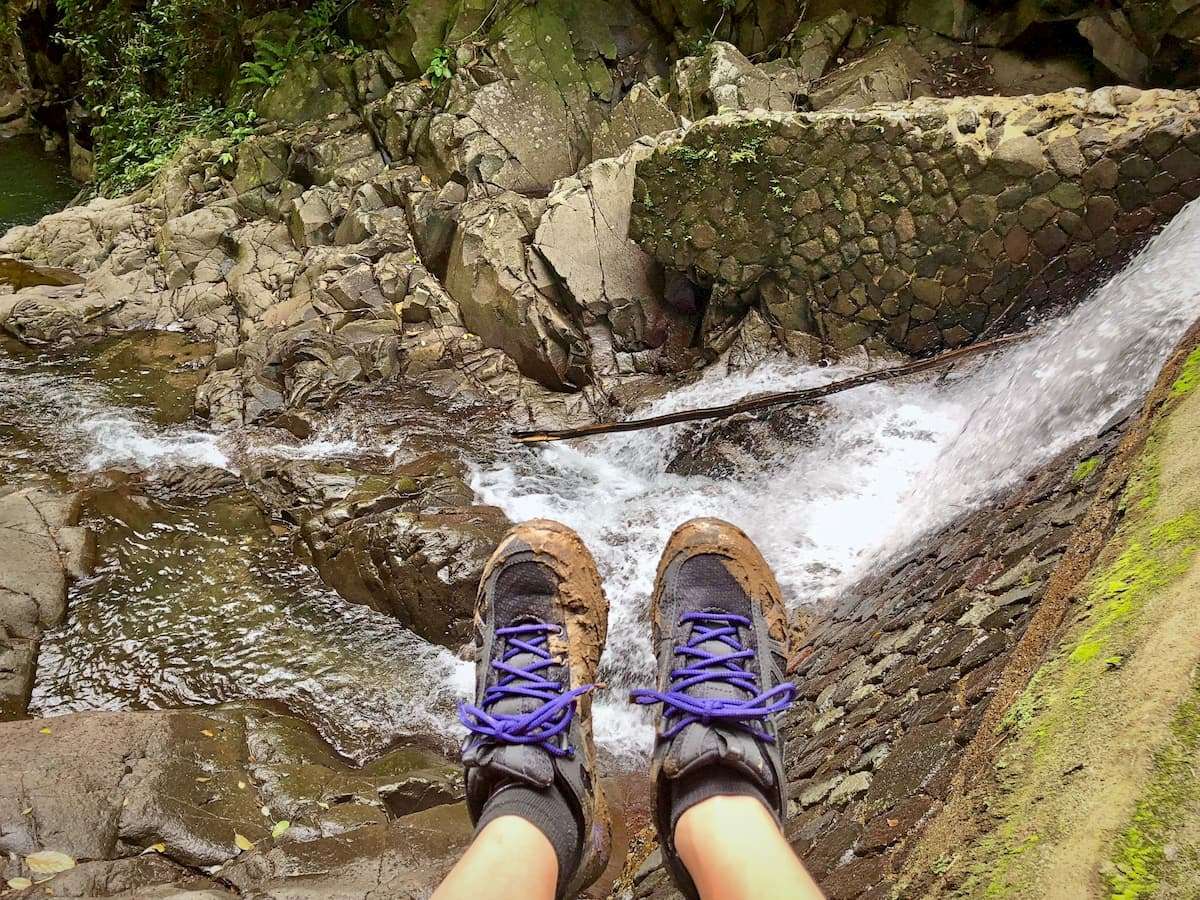 The question of packing a pair of hiking shoes is often raised among travellers, especially since they take up a lot of precious backpack real estate. It's the type of item that you should only pack if you're really considering some sort of extreme hiking or trekking activity during your trip. For my part, I have once climbed a volcano in South Korea with only my Converse. Then again, I've also had to purchase a pair of hiking shoes in Indonesia because the tread of my Nike runners was worn out, making them too slippery to hike up a volcano on a remote island.
Unless Nepal is on your itinerary, it's best to settle on a lighter hiking shoe that protects your feet, offers good ankle support and that can also double as a casual everyday shoe.
Pro Packing tip: get a shoe packing cube to keep the dirt/mud away from the rest of your backpack.
Remember that you don't need to pack five pairs of shoes for your next backpacking trip to Southeast Asia, it all depends on your itinerary. Use this as a guide based on the type of activities that you'll engage in. Besides, you can't go wrong because either way, you'll be able to purchase shoes abroad or mail back any unnecessary items that have been weighing down your pack. #stressfreetravels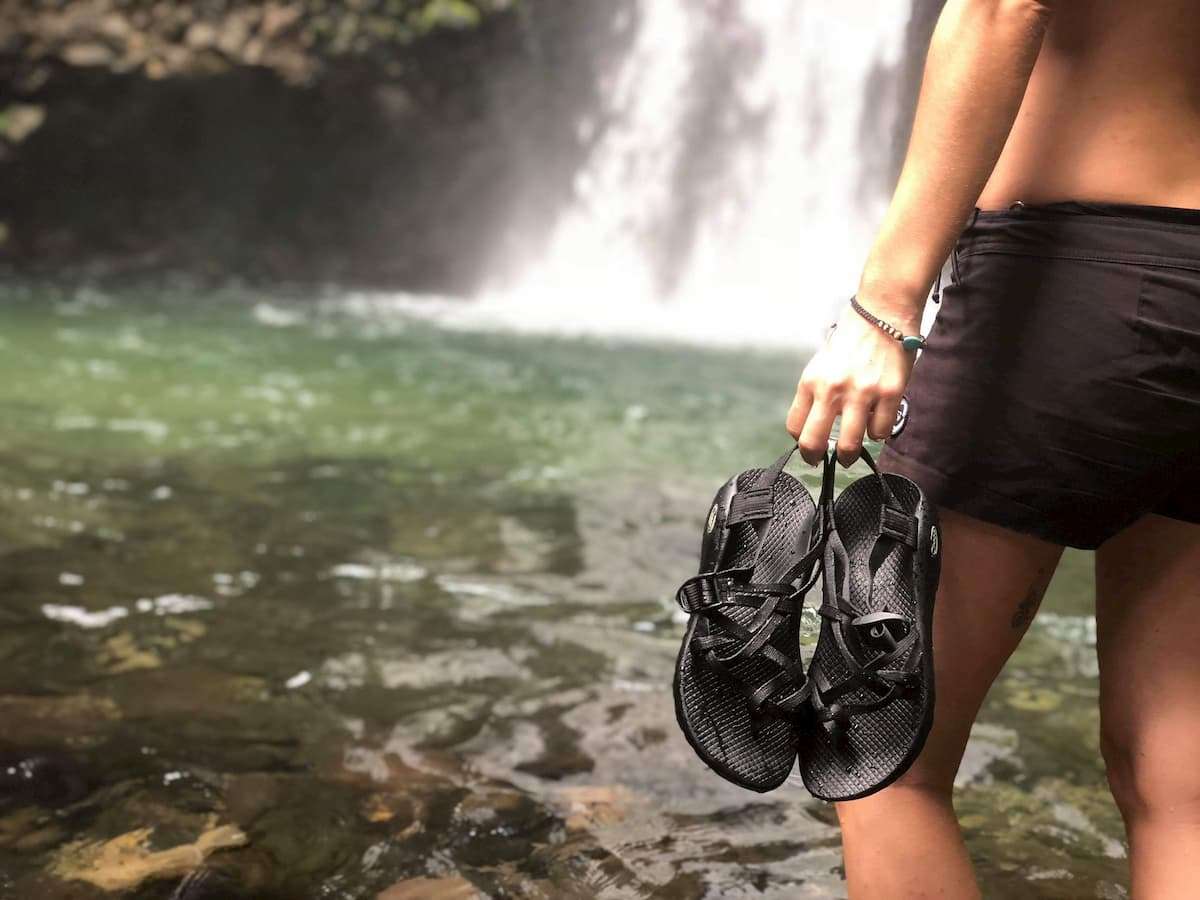 Give a girl the right shoes and she can conquer the world
What shoes will you pack on your next backpacking trip to Southeast Asia?