Presented by
If you have good hiking boots, your trekking trips become much easier. But if you choose the wrong boots for your needs, these trips can quickly feel like you're walking through hell.
We know that it's not always easy to make the right choice, so here are five mistakes you don't want to make:
1. Avoid boots that are too heavy for your reality
The most common mistake that travellers make is bringing overly heavy boots. It's possible to find sturdy models that don't weigh a ton. If they're too heavy, you'll get tired more easily and risk not wearing them, opting to drag them in your luggage instead.
2. Don't be fooled by imitations
We understand that you have a budget of $30 a day to travel in Latin America. We respect that you choose flights with three layovers to save $200. But, if you can invest in something that will serve you on your many trips, it should be hiking boots. In Nepal and Vietnam, it's super common for the famous trekking shops to sell mainly imitations. The locals will all guarantee that they are real. But they're not, and they're the worst thing you can buy.
Avoid waiting and buying your hiking boots once you have reached your destination. While travelling in Nepal, my trekking partner bought "real" hiking boots in Kathmandu from a shop full of name brands. Five days of walking later, the sole of his left boot had completely come off!
3. Buy well in advance before you leave
To avoid a last-minute rush, make sure to put boots on your list of items to buy in Canada before you leave. If you order online, allow yourself enough time to exchange the size if necessary. We recommend wearing them a few times to break them in, so they'll be more comfortable when you travel. Believe me; you'd rather do this before embarking on a trekking trip.
4. Choose top quality soles
You want to make sure to choose soles that grip the ground well. This will help you avoid slipping and potentially injuring yourself. You want, and you must have quality. The quality must be Vibram rubber or equivalent. Discover Lowa sole technologies here.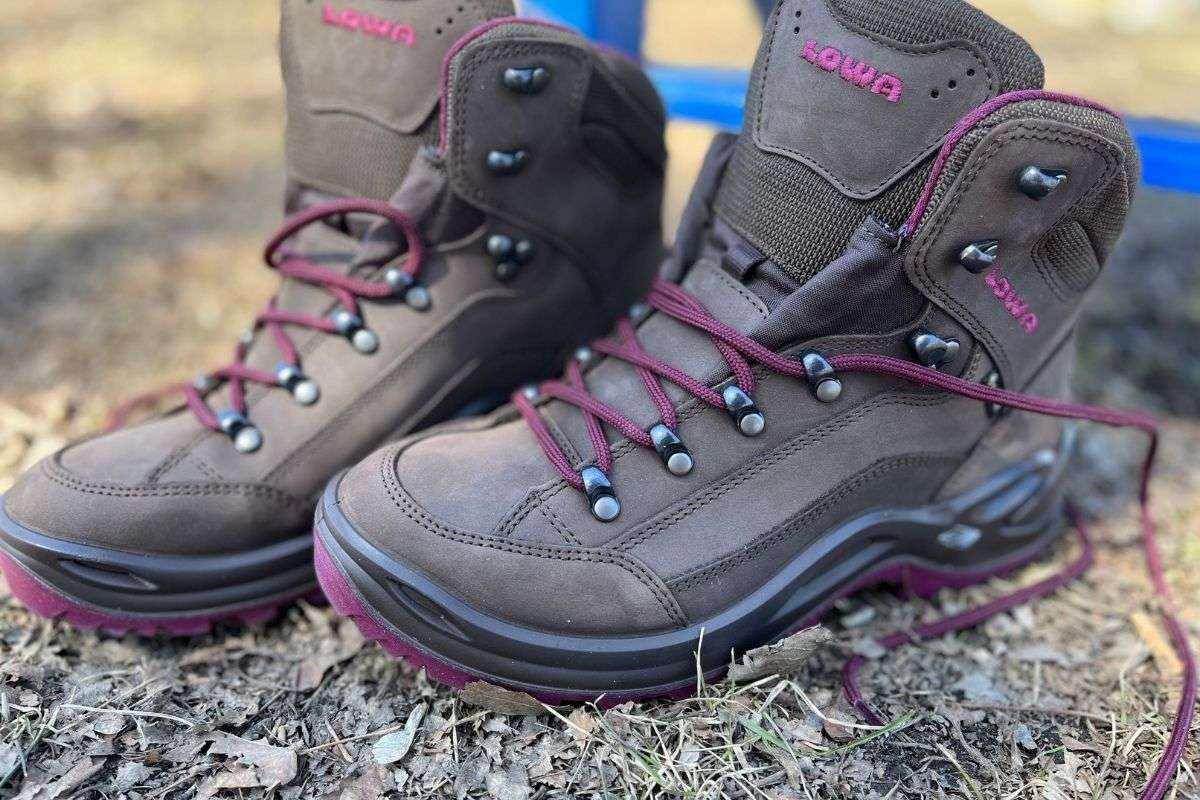 5. Opt for waterproof (but breathable) boots
There's nothing worse than having wet feet. If you want to keep your toes dry, opt for boots made of waterproof materials. Even if they're waterproof, the material needs to breathe; otherwise… phew the smells and the discomfort! You absolutely want to prevent this discomfort by wearing good trekking boots!
Keeping these mistakes to avoid in mind, discover the four categories of shoes or boots you can buy:
Find your dream boot on Lowa.ca
This article was written in collaboration with Britney Claveau.